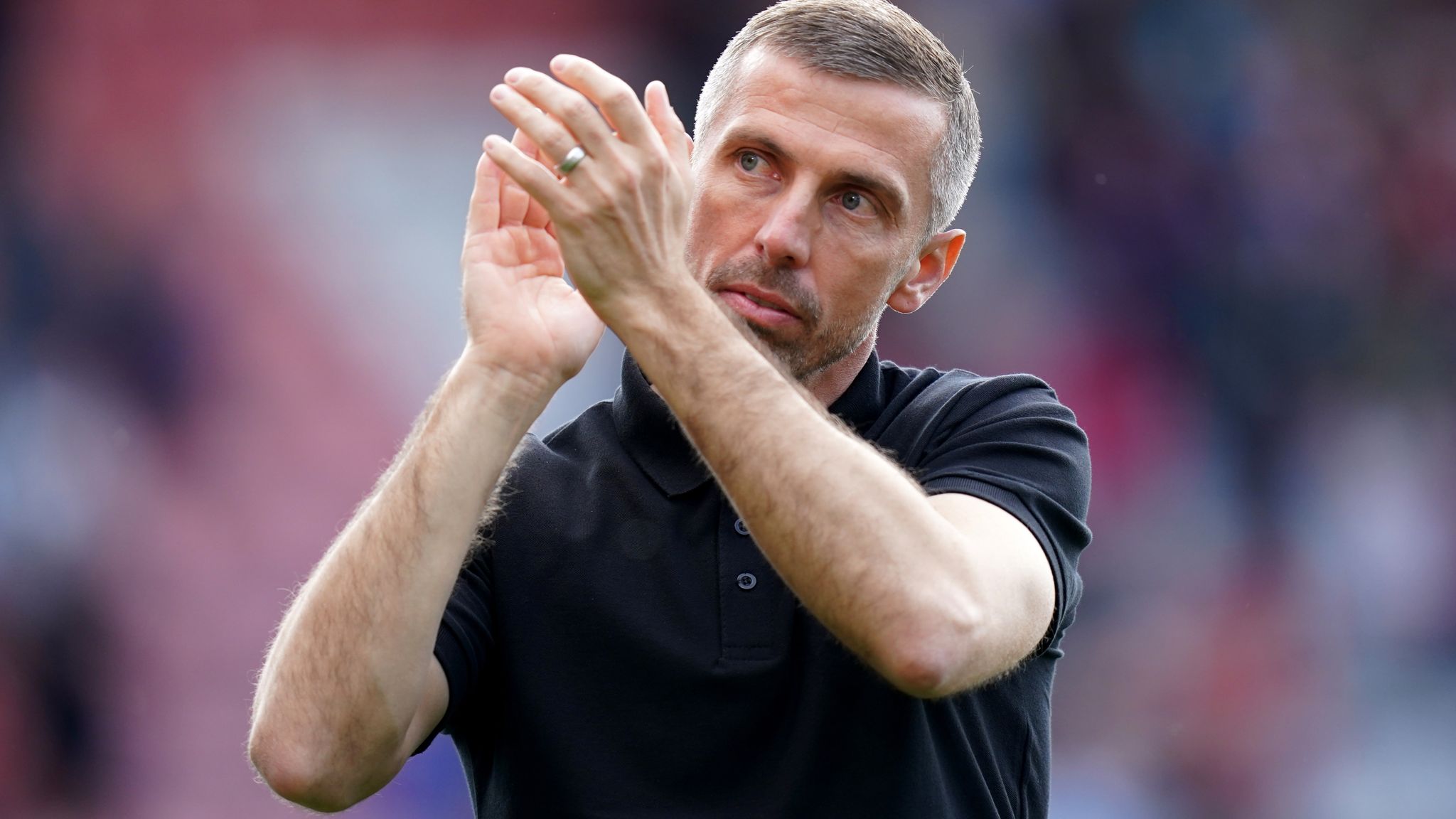 Gary O'Neil claims the game is in "a bad place" after the referee stood by his decision to give a controversial penalty for Sheffield United against Wolves.
The Blades were handed a golden opportunity when official Robert Jones pointed to the spot late in injury time, allowing Oliver Norwood to rifle home from the spot. It was Sheffield United's first win of the season as Wolves were left to rue another decision that went against them with many claiming the penalty call was a harsh one.
Only last week O'Neil was left fuming after an incredibly soft decision went for Newcastle against his side, gifting the Magpies a penalty. Earlier in the season Wolves were also denied what appeared a clear spot kick by the referee and VAR as they narrowly went down at Manchester United.
O'Neil discussed the decision with the referee after full-time and said: "It's not a penalty. I spoke to the referee, and I told him why it wasn't a penalty. He says there's contact – Fabio's shinpad probably grazes Baldock's calf. I've watched it loads of times and there's minimal contact and if we're giving fouls for that, there would have been a million fouls in that football match.
"The referee is so quick to want to give it, but it's never a clear penalty. He needs to wait, be calm and if you've made a big error VAR will tell you. I've given up on penalties. I'm honestly lost, I don't know where to go with it. I'm told to go in and have a sensible conversation, but he still watched it telling me it's a penalty, which tells me we're in a crazy place.
"I know exactly what's happened, I played long enough, and Baldock knows just to move his foot across and he doesn't even wait for contact, he starts to go down before, and he doesn't see that which leads me to believe we're in a bad spot."
Despite O'Neil's frustration former Premier League referee Mike Dean claims, whilst it is soft, the decision to give a penalty is correct despite his anger.
He said on Soccer Saturday: "From a referee's point of view when you slow it down, Silva's boot lands on the top of [George] Baldock's toes. It's a soft penalty, but there's contact. The referee has given the penalty so it's not a wrong decision and VAR would not have overturned it."
"The more time I've had to look at it properly, his foot has landed on Baldock's foot. Last week [when a penalty was given against Hwang], there was no contact. That's more of a penalty than last week in my opinion."