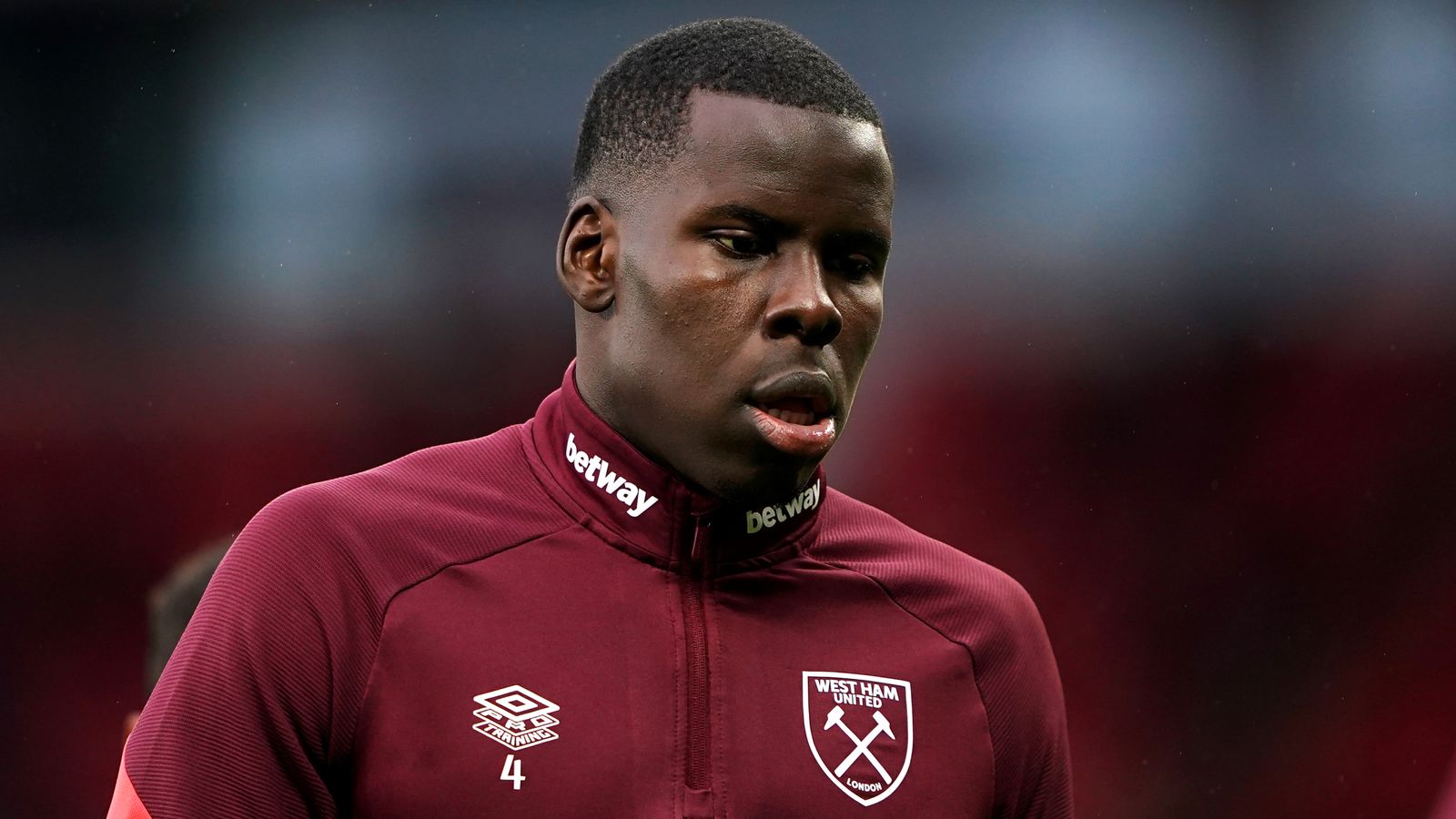 Our Hammers are coming off the back of consecutive defeats in all competitions, having lost to Aston Villa last weekend, followed by a loss to Olympiakos in the Europa League – both away from east London.
It is hoped that a return of home fixtures will help get the club back on track this season, starting today with strugglers Everton – David Moyes' former club.
Zouma, who is quite rightly still annoyed by how West Ham were undone at Aston Villa last Sunday, has said that our Irons need a big response today.
"We should be disappointed with the Premier League defeat at Villa," Zouma told the clubs Official Website.
"We conceded four goals as well, which is not like us at West Ham. But there are games where nothing goes your way sometimes, and we try to stick to our plan and press them, but their plan was to pass through us. Tactically, we have to learn from that and learn how to manage the game better.
"Every game is tough in the Premier League. We made some mistakes at the weekend, in our last Premier League game, and we need to make sure we don't do the same again. Everton will for sure be a tough game. We know they need points too but we need to bounce back, be ready to compete and go out to win the game."
Despite the defeat to Olympiakos on Thursday, Zouma hasn't let that knock the ambitions this season, and says the aim is still very much to go all the way again on the European stage.
"Our priority is to keep winning as many games as we can," added the West Ham captain. "We won the UEFA Europa Conference League last season and now we want to win the Europa League.
"This team got so close a couple of years ago, reaching the semi-finals, and we want to give our all in every competition we play in and try to compete on all fronts."