With quite a whimper, the fight for the Golden State Warriors' 14th roster place has come to an end. A short time after the team's preseason came to an end with their lone defeat against the Sacramento Kings (122-117), it was revealed that veterans Rudy Gay and Rodney McGruder had been released.
The Dubs will open the season with only 13 players under contract, according to Anthony Slater and Shams Charania of The Athletic.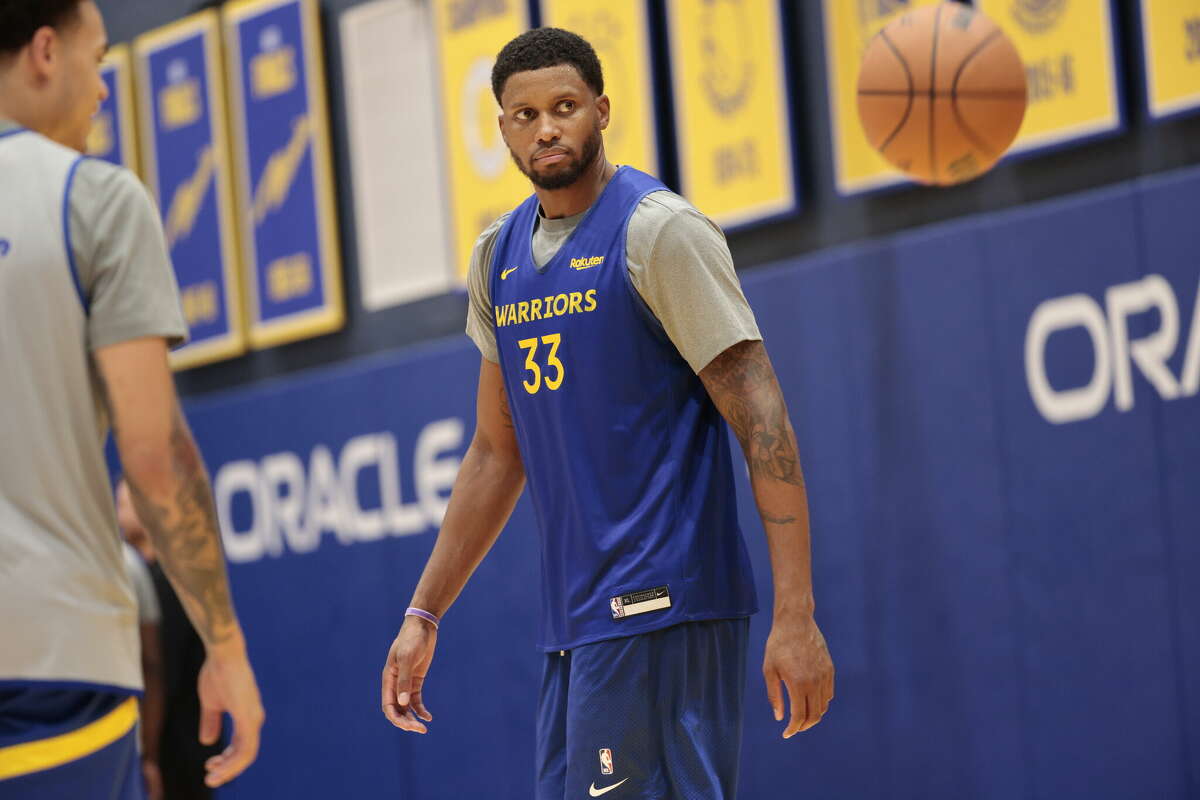 Golden State has to address their roster as soon as possible. According to the Collective Bargaining Agreement for the NBA, each club must carry a minimum of 14 players and a maximum of 15 for the whole season. They are only permitted to reduce their roster size to 13 players twice a year, which is often done by clubs whose squad size is reduced as a result of a transaction.
When it comes to filling the 14th roster space, the Warriors will have several alternatives. They may attempt to entice another Hall of Fame-bound veteran, like Carmelo Anthony (who is close friends with Chris Paul), or they might revive the Dwight Howard idea that came dangerously close to happening about a month ago. Juan Toscano-Anderson, who is now under contract with a Mexican club but who the Dubs may probably buy out, was there for the team's game on Friday night as he entered the broadcast booth for the most of the game.
They may be able to persuade Andre Iguodala to come out of his recent retirement (I guess this is a joke). They may check to see whether Jordan Poole gets released by the Washington Wizards after his 1-for-15 shooting effort on Friday (for legal reasons, this is also a joke). They may even influence a move in the offseason.
The Warriors are most likely to either sign a veteran of the Gay/McGruder caliber, potentially even one of those two after two weeks of tax payment savings, or they will turn one of their three two-way contracts (Jerome Robinson, Lester Quiones, and Usman Garuba) into a real deal.