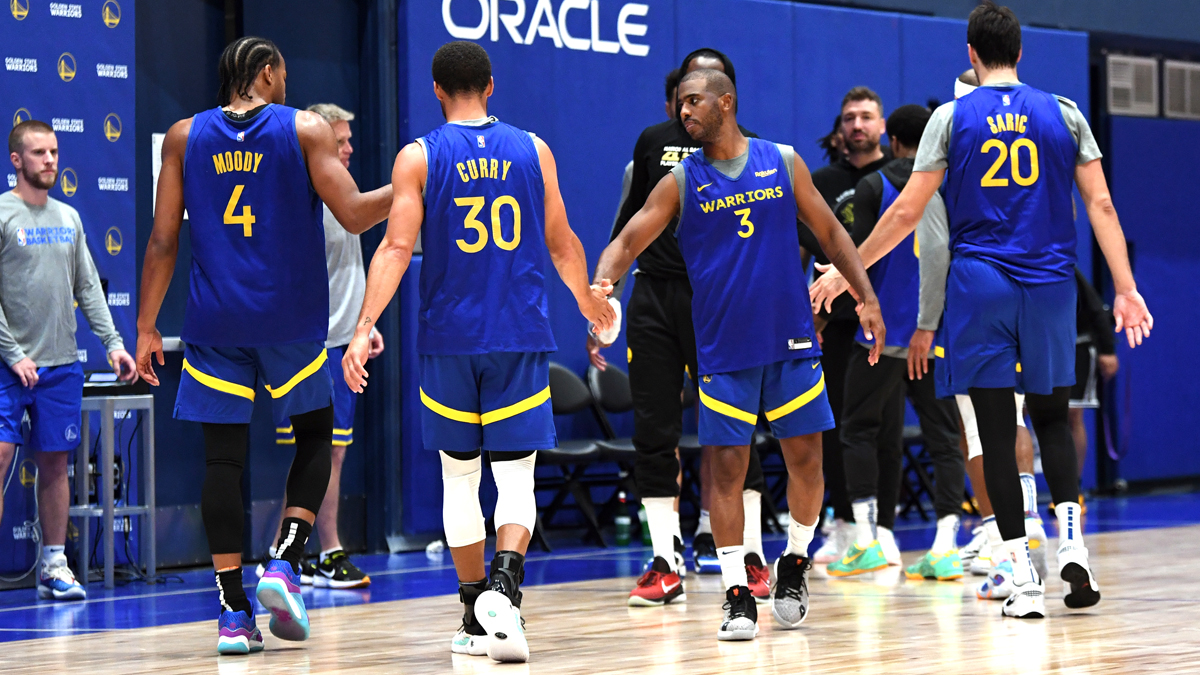 Following ACL and Achilles surgeries, Klay Thompson had a spectacular comeback season in 2017–18, leading the NBA in total 3-pointers made and a 41% field goal percentage. The 33-year-old guard's contract with the Golden State Warriors is coming to an end, therefore he and his agent have been negotiating an extension with the team, but so far without success.
Adrian Wojnarowski of ESPN claims that there won't be any deal for Thompson and the Warriors since the two parties are still at odds. Thompson would be a free agent in the summer of 2024 if no agreement could be struck. To quote Wojnarowski:
"I'm told that there has been absolutely no progress on a Klay Thompson extension in Golden State, that they are both still apart on years and money, and there's a very real possibility that Klay Thompson goes into free agency next summer without a deal."
Thompson averaged 21.9 points last season, which was his highest record since the 2016–17 campaign, and 4.1 rebounds per game, a career high. He also hit a league-best 301 3-pointers in 69 games.
The problem with Thompson extends beyond his play and his financial situation, of course, since the Southern Californian has been welcomed by the Bay Area's fan base and forms one of the league's greatest trios with Stephen Curry and Draymond Green. The greatest way to put it was by former Golden State general manager Bob Myers, who recently spoke on ESPN:
"Well, this is why I left, first of all," Myers said, laughing. "A lot of times people will say it's just business, but this is not a just-business situation. This guy — there's gonna be a statue of this player outside of Chase Center. He was instrumental in bringing four championships. He's beloved inside the organization, the fanbase. So it's not so simple as it's money and years."
The fact that Warriors head coach Steve Kerr previously referred to Thompson as a "no-maintenance" player and that he can play many positions in seemingly countless lineup combinations due to his stature and skill set on both sides of the floor adds to his credentials. Thompson's goal for this season is to develop into a "complete, cerebral player," which will only increase his marketability if he decides to enter the free agent market.
"This is a delicate negotiation from what I know and see," Myers added. "[Thompson] wants to stay. They want him stay. Doesn't mean it'll happen. But it is a test. It's certainly a test."