Buddy Hield and the Indiana Pacers were unable to come to terms on a new contract.
It should be simple to find a new home for the nimble shooting guard as he is one of the league's finest three-point threats.
A trade, however, is unlikely to occur prior to the start of the 2023–24 regular season, according to Jake Fischer of Yahoo Sports (via ClutchPoints).
Instead, because neither party has been able to identify a replacement, Hield may be shifted closer to the trade deadline.
When the contract extension negotiations faltered weeks ago, Hield quickly rose to the top of the trade list.
In all honesty, the struggling Indiana Pacers may not currently need or have place for him on their roster.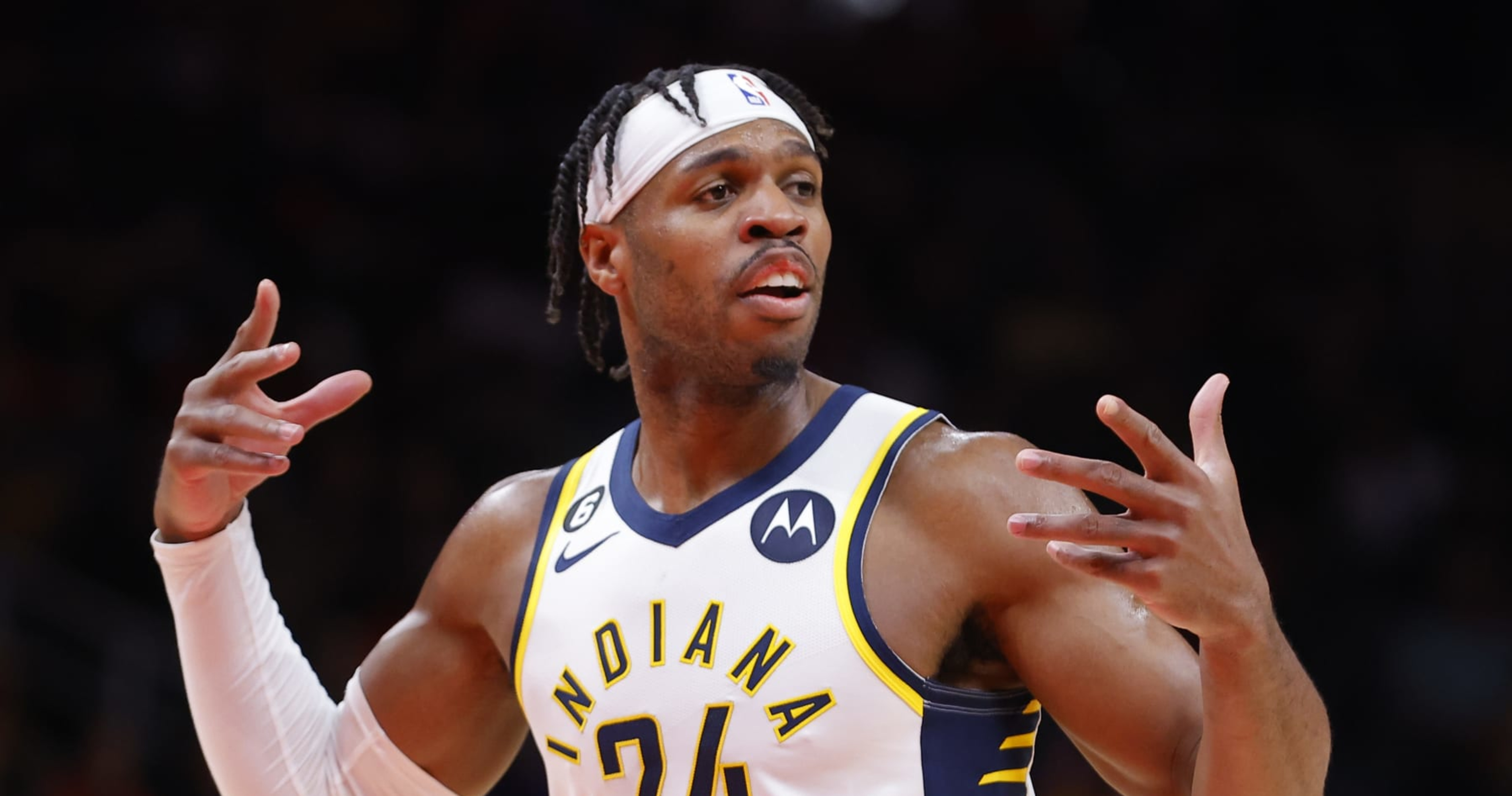 Despite how brilliant he is, a number of young players who may gain from touches and playing time will probably force him to the sideline.
Hield's propensity for making three-pointers is well-known across the league.
A trade for Buddy Hield is reportedly unlikely to happen before the start of the season and could come closer to the trade deadline, per @JakeLFischer.

The Pacers began searching for a trade for Hield in September after contract negotiations stalled. pic.twitter.com/LxwA8DvEf8

— ClutchPoints (@ClutchPoints) October 17, 2023
His career has been linked to the Los Angeles Lakers several times, so it wouldn't be surprising to see them start trade discussions once again if they have trouble making long-range shots this year.
However, until they find him a new home, Hield and the Pacers will need to be very careful with his workload.
Every time he steps on the field, he runs the chance of being hurt, and if he doesn't remain healthy, it will be harder for him to be moved.