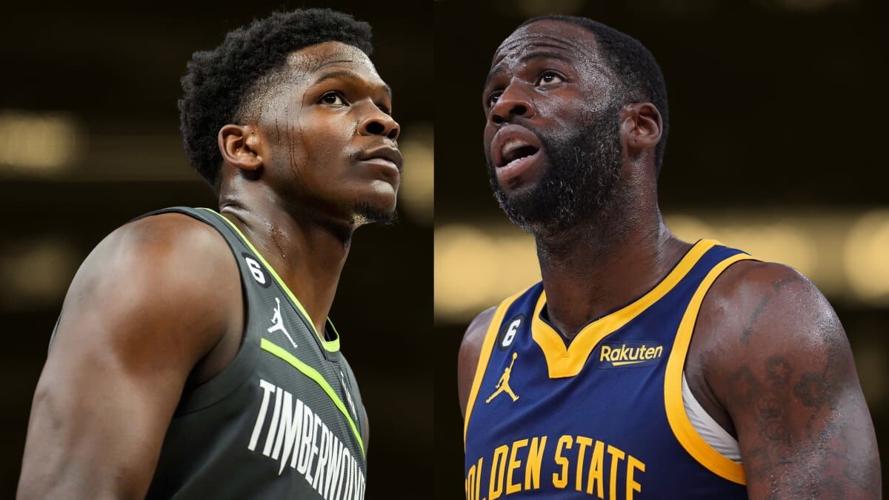 Minnesota Timberwolves star Anthony Edwards and Golden State Warriors forward Draymond Green exchanged words on Sunday night. Audio of what was said between Green and Edwards was recently made available from the Timberwolves' victory over the Warriors, via ClutchPoints.
"What you gon do about it? You're not gonna do nothing about it. Stop talking," Green said.
"Man ain't nobody worried about you bruh," Edwards responded.
Green and Edwards are both fiery players who aren't afraid to talk a little trash. Green has built a reputation for it in fact. In the end, both stars do a good job of firing up their team. Although, sometimes it leads to ejections.
The Timberwolves ultimately won the game 116-110. Edwards stepped up with 33 points, seven assists, six rebounds, and two steals. It was an all-around strong performance for Minnesota's superstar.
Green played a balanced game, posting nine points, nine rebounds, seven assists, and one steal. His leadership and tenacity were on full display as well.
Golden State fell to 6-5 with the loss, while Minnesota improved their record to 7-2. The Timberwolves have exceeded expectations so far to open the 2023-24 season.
Edwards is performing at a high level. It would not be surprising to see Edwards make an MVP run during the 2023-24 campaign. He can make a strong case for himself by leading the Timberwolves to the playoffs.
The Timberwolves and Warriors will go head-to-head once again on Tuesday night at 10:00 PM EST in what promises to be another competitive affair between these teams.