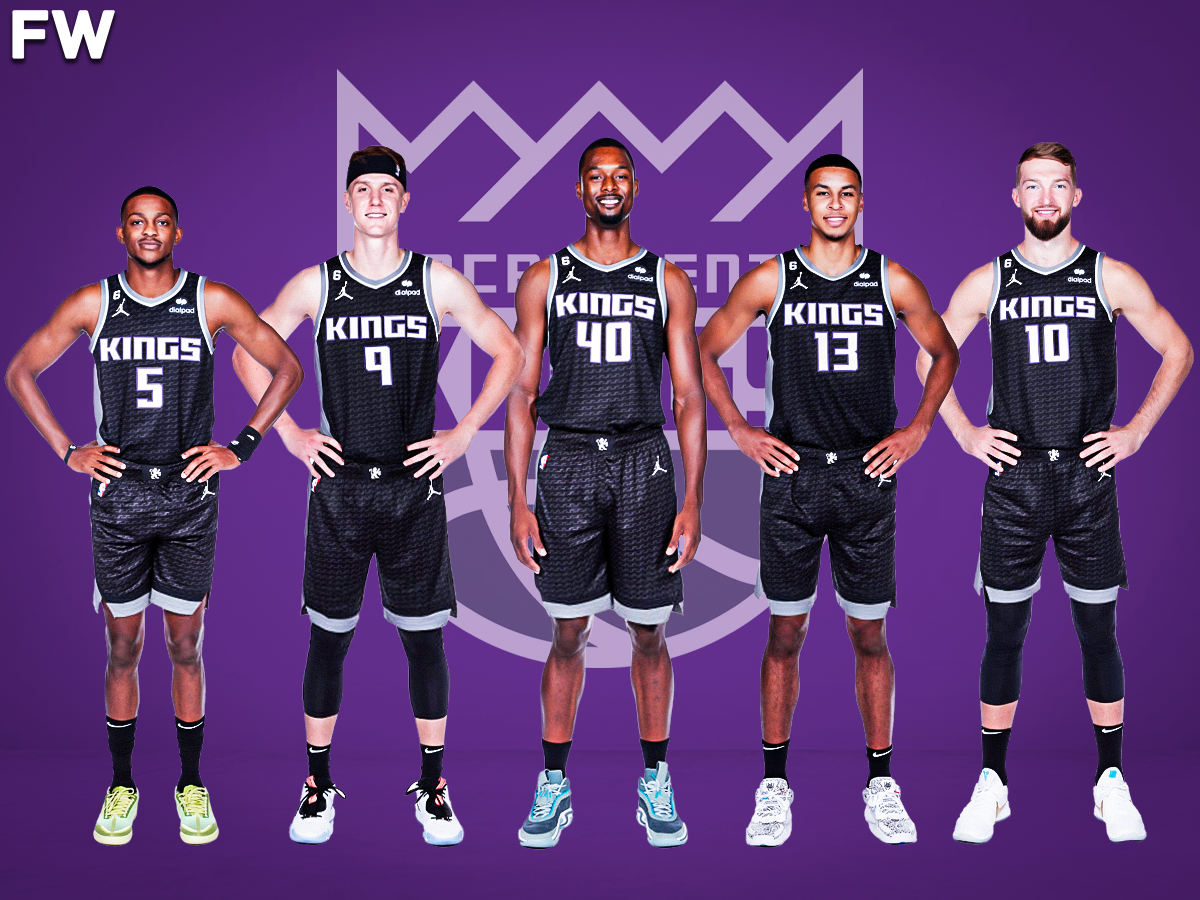 With less than two weeks to go until the Sacramento Kings take the floor in Salt Lake City, Utah for their regular season opener, general manager Monte McNair is trimming the roster with each passing preseason game.
Just days removed from waiving veteran guard Jeremy Lamb, the Kings have waived center Chance Comanche and forward Deonte Burton.
According to The Kings Beat's James Ham, the Kings will look to retain both players if they clear waivers and send them to their G-League affiliate in Stockton.
Comanche and Burton will likely return to Stockton for another season with the Kings, joining Lamb in moves that provide Sacramento with depth just down the road.
In 43 games with Stockton during the 2022-23 season, Comanche averaged 12.9 points, 7.2 rebounds, 1.3 assists, and 1.4 blocks in 22.5 minutes. His 49 total blocks were the sixth most of any player in the G-League last season. The 6'10 big also tallied the league's 10th most fouls (93).
Burton, who spent 33 games with Stockton last season, averaged 11.5 points, 4.5 rebounds, and 2.7 assists on 52.1/41.6/79.5 shooting splits in 28.6 minutes. Additionally, he tallied 1.1 steals, 0.7 blocks, and 1.7 turnovers per night.
According to a league source, the Sacramento Kings have waived both Chance Comanche and Deonte Burton. If they clear waivers, both will join the Stockton Kings. Roster now stands at 18.

— James Ham (@James_HamNBA) October 12, 2023
Now that the Kings have trimmed its roster to 18 players–the maximum limit for NBA teams–it looks as if guard Jaylen Nowell has a clear path to securing Sacramento's final roster spot.
With no other players currently on training camp deals, Nowell could bring experience from his four seasons with the Minnesota Timberwolves to a Kings team that is looking to build off of last year's success.
Over four seasons with the T-Wolves, Nowell posted averages of 9.1 points, 2.2 rebounds, and 1.9 assists per game while shooting 44 percent from the field and 32 percent from deep.
Current Sacramento Kings roster breakdown by position
Guards (8)
De'Aaron Fox
Davion Mitchell
Malik Monk
Kevin Huerter
Colby Jones
Jordan Ford (two-way)
Keon Ellis (two-way)
Jaylen Nowell**
Forwards (7)
Harrison Barnes
Keegan Murray
Chris Duarte
Trey Lyles
Sasha Vezenkov
Kessler Edwards
Jalen Slawson (two-way)
Centers (3)
Domantas Sabonis
JaVale McGee
Alex Len
Next Game
For the first time since April 30th, basketball will be played at Golden 1 Center on Sunday evening when the Kings face their Northern California rival Golden State Warriors.
Be sure to tune in right here on Sactown Sports 1140 for all of your Kings vs. Warriors coverage, beginning at 5:00 PM PST on Game Night before a 6:30 PM PST tip-off from downtown Sacramento.
Sacramento Kings 2023-24 Preseason Schedule
Sunday, October 15th – Sacramento Kings vs. Golden State Warriors – 6:30 PM PST
Wednesday, October 18th – Sacramento Kings @ Golden State Warriors – 7 PM PST
Thursday, October 19th – Sacramento Kings vs. Utah Jazz – 7 PM PST
Sacramento Kings 2023-24 Regular Season Schedule
Tuesday, October 24th – NBA regular season begins
Wednesday, October 25th – Sacramento Kings @ Utah Jazz – 6 PM PST (Season Opener)
Friday, October 27th – Sacramento Kings vs. Golden State Warriors – 7 PM PST (Home Opener)
Sunday, October 29th – Sacramento Kings vs. Los Angeles Lakers – 6 PM PST
Wednesday, November 1st – Sacramento Kings @ Golden State Warriors – 7 PM PST