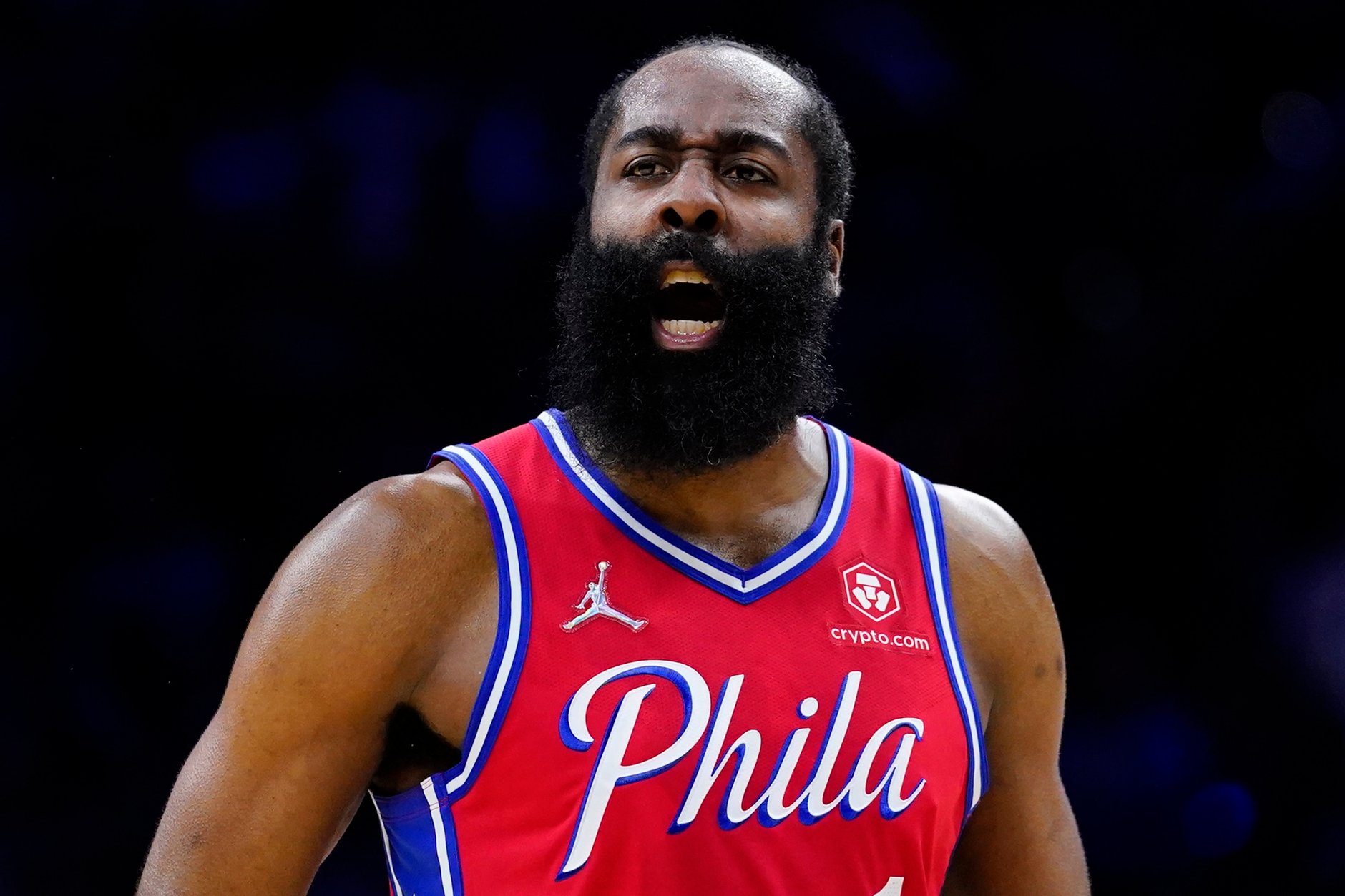 The Philadelphia 76ers finally traded James Harden to the Los Angeles Clippers. The team acquired tradeable assets for Harden, so it's possible Sixers president Daryl Morey could make another trade.
It's finally over. The Philadelphia 76ers ended the James Harden trade drama by sending the 10-time All-Star to the Los Angeles Clippers for Marcus Morris, Robert Covington, Nicolas Batum, KJ Martin, a 2028 unprotected first-round pick, two second-round picks, a 2029 pick swap, and an additional first-round pick from the Oklahoma City Thunder.
The Sixers wanted to get two first-round picks out of a Harden trade. They believe that those assets give them a chance to pursue another high-level player in a trade to partner with Joel Embiid and Tyrese Maxey this season.
There are many "stars" the Sixers could pursue before the 2024 February trade deadline. However, we believe Philadelphia president Daryl Morey should try to trade for the following three players.
OG Anunoby
Toronto Raptors small forward OG Anunoby is one of the best two-way players in the NBA. He led the league in steals per game last season and made the All-Defensive second team while averaging 16.8 points, 5.0 rebounds, and 2.0 assists. Anunoby shot 47.6% from the field, 38.7% from beyond the arc, and 83.8% from the free-throw line in 2022-23.
According to Jake Fischer of Yahoo Sports, Anunoby is looking for greater ball-handling opportunities that can result in a commensurate salary increase. The NBA champion can become an unrestricted free agent next offseason if he declines his 2024-25 player option worth $19.9 million.
With James Harden no longer in Philadelphia and Tyrese Maxey and Joel Embiid being willing passers, perhaps Anunoby could become more of a scoring threat if he lands with the Sixers.
Philadelphia could start Maxey, De'Anthony Melton, Tobias Harris, Anunoby, and Embiid if Philadelphia's front office figured out a way to acquire Anunoby from Toronto. Anunoby is averaging 13.7 points, 4.0 rebounds and 2.0 steals this season. He holds career averages of 11.6 points, 4.3 rebounds, 1.5 assists and 1.3 steals.
Pascal Siakam
If the Philadelphia 76ers don't believe OG Anunoby is the type of a player who can take them to the next level since he's never made an All-Star team, they could move down the Toronto Raptors' roster and find a player who fits that bill.
Adding Pascal Siakam to the mix with Tyrese Maxey and Joel Embiid would give the Sixers enough star power to compete in the Eastern Conference this season. Siakam is a two-time All-Star and has made two All-NBA teams. He averaged 24.2 points, 7.8 rebounds and 5.8 assists for the Raptors last season while shooting 48.0% from the field, 32.4% from beyond the arc, and 77.4% from the free-throw line.
The Sixers, who have never gotten past the second round of the playoffs with Embiid, could start Maxey, De'Anthony Melton, Tobias Harris, Siakam, and Embiid if Philadelphia's front office figured out a way to acquire Siakam from Toronto.
Siakam becomes an unrestricted free agent next offseason. It's worth mentioning that Embiid and Siakam are close friends, as they are both from Cameroon. If the Sixers acquire Siakam and have success in the playoffs, Siakam could re-sign with Philadelphia to stay with Embiid and a winning team.
Zach LaVine
Chicago Bulls shooting guard Zach LaVine scored 51 points on October 28 against the Detroit Pistons. He is one of the best scorers in the NBA and a terrific shooter from 3-point land. The Philadelphia 76ers should do whatever it takes to acquire LaVine unless the Bulls ask for Tyrese Maxey.
Rival teams have checked in with the Bulls about LaVine's availability, according to Jamal Collier of ESPN. However, no team has been willing to meet Chicago's asking price for LaVine, who signed a five-year, $215.2 million contract in July 2022.
LaVine is the ideal scorer and shooter for the Sixers to pair alongside Maxey and Embiid. The two-time All-Star averaged 24.8 points last season and is averaging 24.5 points thus far in 2023-24 and it appears Philadelphia already has its eye on LaVine.
LaVine could be traded by the Bulls if the team gets off to a slow start or is hovering around .500 (or worse) at the February trade deadline, according to Sam Amico of Hoops Wire. Chicago missed the playoffs last season after making it in 2022.
"My camp isn't putting them out," LaVine said about the trade rumors. "I committed to the Bulls when I signed my five-year deal. So until I'm not, I'm committed to the Bulls. I've always brought professionalism and consistent play, and that's what I'll continue to do."
"I love Chicago; I've always wanted to be in a place that wanted me, and Chicago showed me that. But obviously, trade rumors are part of the business. Are they wanted? No. But I'm a grown man, I've been traded before. I know how to deal with them. You have to take it that way; it's a business, so I don't get too upset."
LaVine, 28, has appeared in 343 games with the Bulls. He's averaging 24.5 points in The Windy City. However, Chicago has won just one playoff game since acquiring LaVine from the Minnesota Timberwolves in the summer of 2017 in the Jimmy Butler trade.
If the Sixers want to maximize Embiid's championship window, they should go all-in this season and acquire LaVine from the Bulls, who had a team meeting after the first game. All signs point toward Chicago struggling again in 2023-24, so LaVine should be available in trade talks.
The Sixers could start Maxey, LaVine, Kelly Oubre Jr., Tobias Harris, and Embiid if Morey acquired LaVine from the Bulls.