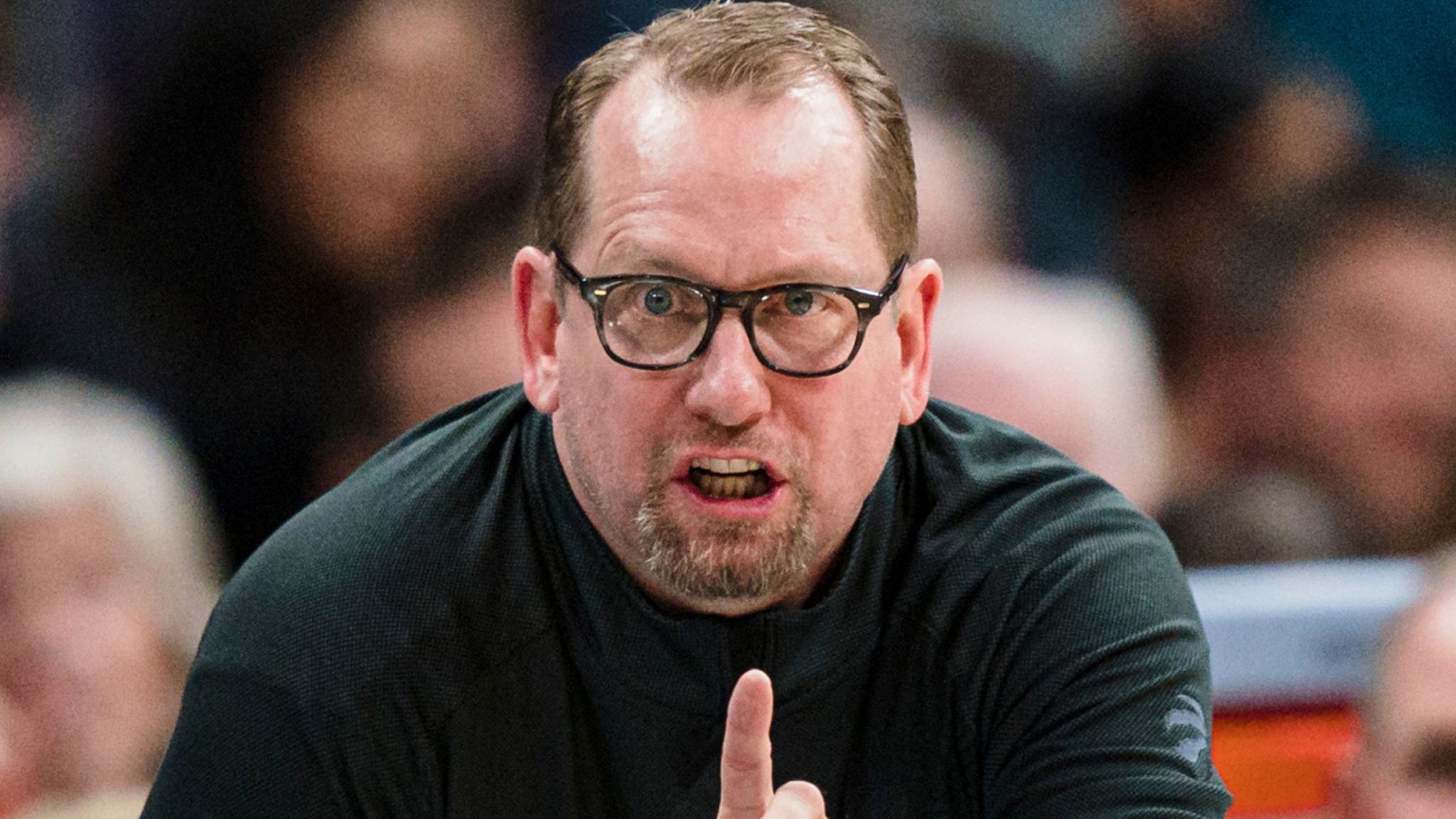 Every avid spectator of the NBA knows that Damian Lillard and Giannis Antetokounmpo are one of the most pick-your-poison duos in history.
Teams would either have to choose between getting wrecked inside the paint with the former Milwaukee Bucks MVP or torched on the outside with the shooter's touch. Nick Nurse had to deal with this challenge for the first time in full-length. His Philadelphia 76ers managed to get in striking distance to notch the win. But, the Joel Embiid-led squad just fell short by a single point. The Sixers coach outlined what he thought of containing both the guard and the dominant big man, via Tim Bontemps of ESPN.
"It's gonna be tough. He's hard to guard with his stop-start. His shiftiness and it's gonna be hard to guard … how many times did he go to the line tonight? 30? 17? It just felt like 30," Nick Nurse said after his Sixers lost by the skin of their teeth against the Bucks.
Damian Lillard did start to torch the Sixers despite Giannis Antetokounmpo's serviceable outputs on the stat sheet. Nurse and Joel Embiid had to deal with massive shots from Lillard that swung all the momentum away from them. Lillard notched 39 points along with four assists to boost the Bucks offense massively. He capped off his all-around performance with eight boards and a clutch bucket in his debut.
There is a lot of work to do such that the Sixers catch up to their conference rivals. Will they be able to win against them in the remaining games of the season?