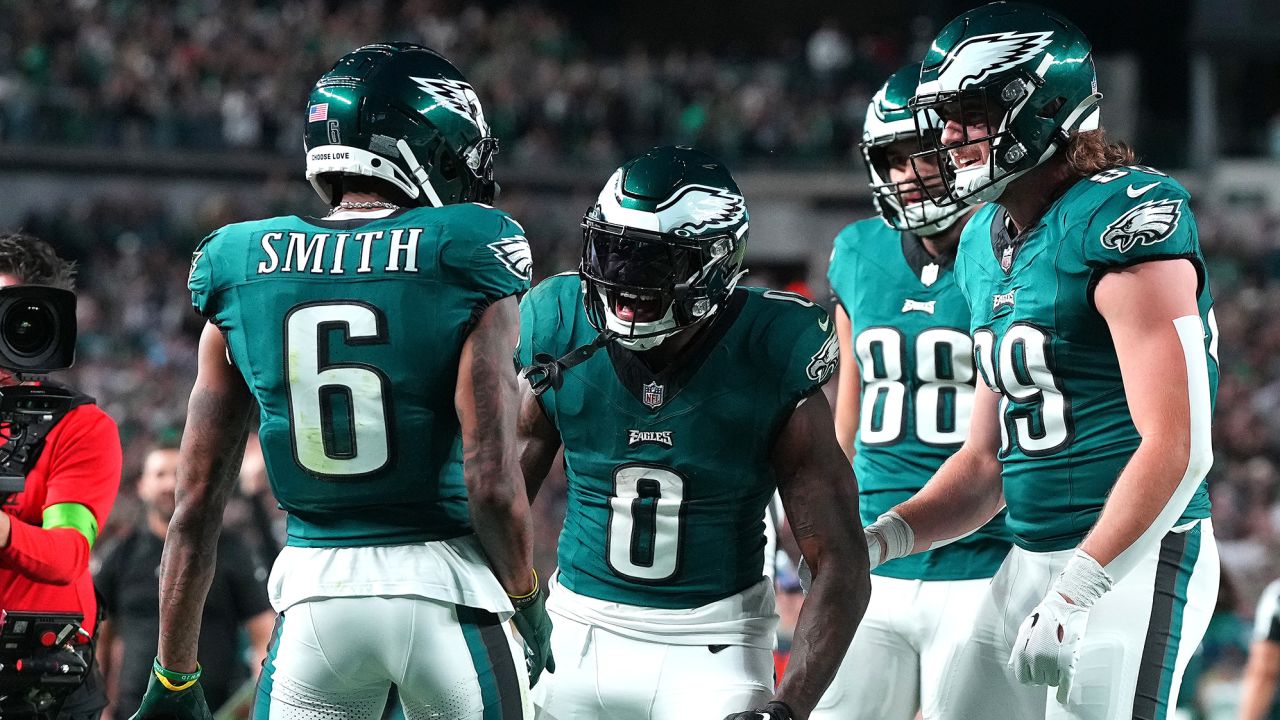 By adding seven-time Pro Bowl wide receiver Julio Jones to their roster on Tuesday, the Philadelphia Eagles have added an intriguing player.
Jones had a distinguished career that includes two first-team All-Pro selections and a spot on the 2010s NFL All-Decade Team. The future Hall of Fame wide receiver, who will play in his 13th NFL season, is the Eagles' second recent addition of an experienced veteran. Bradley Roby, a cornerback, was previously signed by the Eagles on October 3. In a Week 5 matchup against the Los Angeles Rams, Roby made his Eagles debut and contributed with 25 plays to the team's 23-14 win.
The additions of Linval Joseph and Ndamukong Suh for the 2022 campaign come to mind when thinking about Julio Jones' acquisition. Suh and Joseph were acquired at the time, after the injury designation of defensive lineman Jordan Davis, and both were essential to the Eagles' run to Super Bowl LVII. After slot receiver Quez Watkins was placed on the injured reserve list shortly before the Eagles' Week 6 game against the Jets, the team needed extra depth at wide receiver.
Jones may not be the same performer he was in his peak with the Falcons at the age of 34, but the Eagles might still benefit much from his experience and abilities, even if he just plays a small amount of snaps. It's important to note that Jones has had difficulties recently due to knee and hamstring ailments. He hasn't participated in more than 10 games in a season in any of the last three years.
The Falcons selected Julio Jones in the first round of the 2011 NFL Draft out of the University of Alabama, where he spent the first ten years of his career. After that, he played for the Tennessee Titans in 2021 and the Tampa Bay Buccaneers in 2022. Jones caught 24 catches for 299 yards and two scores in 10 games while playing with the Buccaneers.