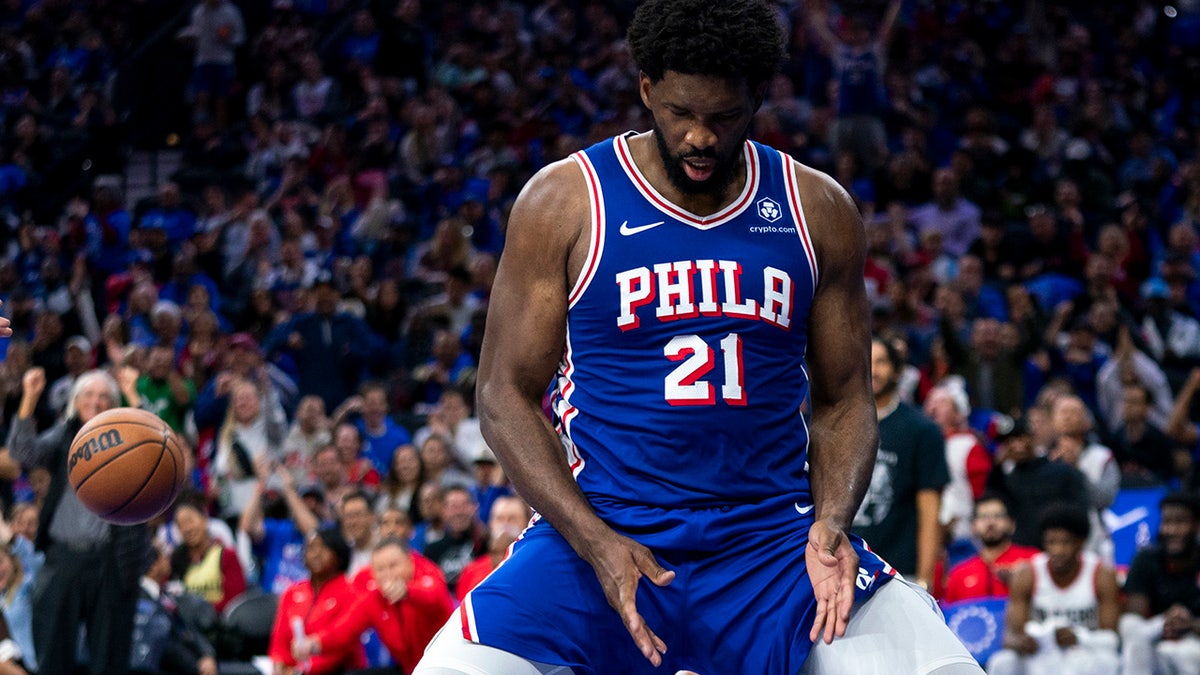 After hitting the road to Atlanta to face the Hawks on Friday night, the Philadelphia 76ers will close out their mini-road trip with a matchup against the Brooklyn Nets on Sunday afternoon.
This time around, the Sixers aren't wondering whether or not they'll have the services of Joel Embiid, as he's finally been removed from the injury report. Throughout the entire weekly slate, the Sixers have listed Embiid as questionable leading up to each game. It started after last Sunday's game against the Indiana Pacers when Embiid started experiencing hip soreness.
Although the big man practiced the following day, he was considered a game-time decision for Philly's Tuesday night rematch against Indiana. After going through pregame warmups, Embiid felt healthy enough to play. The big man checked in for 37 minutes in the six-point loss to Indiana. The following night, the Sixers had a back-to-back matchup.
With the Boston Celtics in Philadelphia, Embiid once again wasn't sure about his playing status. The process was the same; Embiid would warm up to see how he felt. He was cleared for action and appeared on the court for 33 minutes in the ten-point loss to the Celtics. When the Sixers paid a visit to the Hawks on Friday night, Embiid was cleared for action for the third-straight game despite being listed as questionable. He played for 36 minutes in the ten-point victory over Atlanta.
During that time, the MVP tallied 32 points, seven rebounds, and eight assists. Heading into the Brooklyn game, the Sixers are no longer questioning Embiid's playing status. Barring any unexpected changes before tip, Embiid is on pace to appear in his 13th-straight game this season. The Sixers will look to collect their tenth win on Sunday afternoon.