Sixers forward Nicolas Batum sustained a rather ugly finger injury during Wednesday's showdown with the Celtics.
Philadelphia 76ers forward Nicolas Batum was forced to leave Wednesday's game against the Boston Celtics after a rather gruesome finger injury.
Batum sustained the injury in the second quarter of the game after contesting a Kristaps Porzingis dunk. As ClutchPoints Sixers beat reporter Sam DiGiovanni noted, Batum asked to come out of the game following the injury. He then proceeded to the locker room to get checked.
Replays of the incident showed Batum's dislocated right index finger.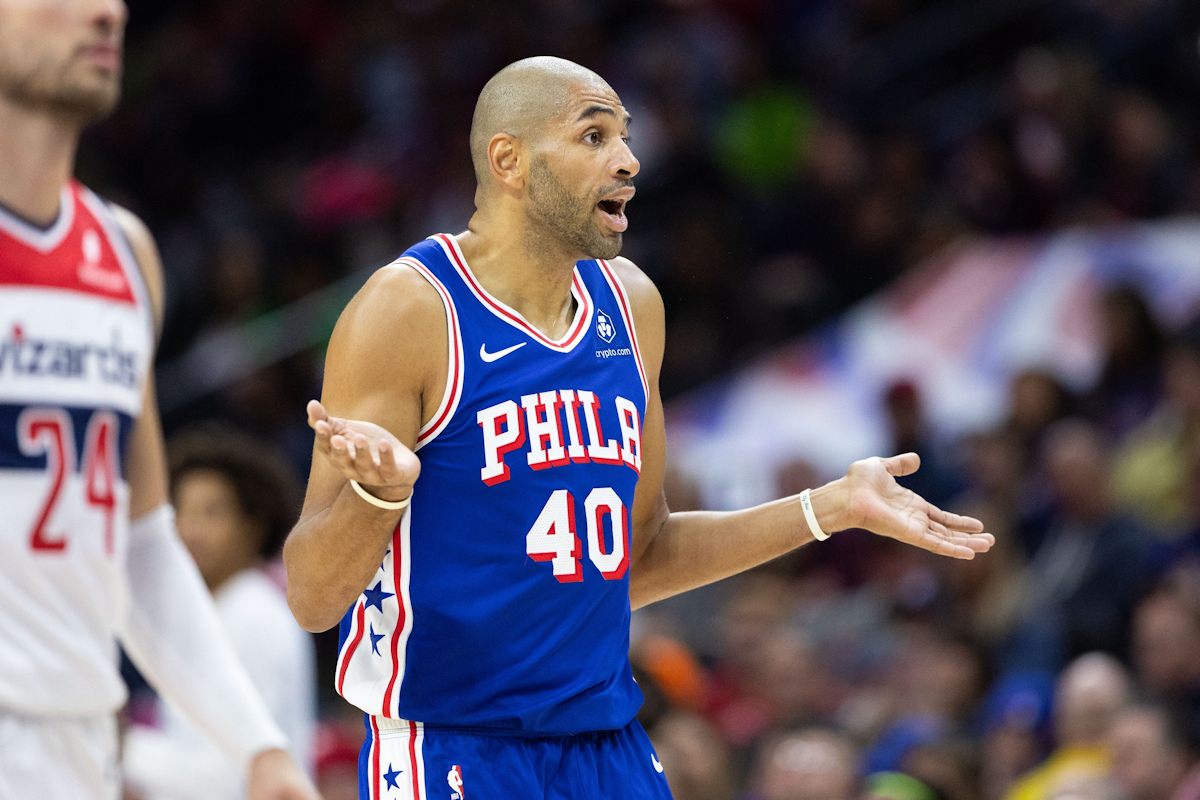 Fortunately for the Sixers, Nicolas Batum's injury wasn't as serious as it looked. After halftime, the team announced that the French forward was available to return.
Nicolas Batum's Sixers arrival
Nicolas Batum joined the Sixers as part of the Los Angeles Clippers' package in the trade for James Harden. Along with Batum, the Clips sent Marcus Morris, Robert Covington and KJ Martin, as well as multiple draft picks and a pick swap to the Sixers.
Yeah, that's going to hurt… https://t.co/9SoEmSx84e pic.twitter.com/xVR8kqA9yi

— Brett Siegel (@BrettSiegelNBA) November 9, 2023
"It's great. Any time you have quick-trigger shooters, it just makes it easier, especially for me because every team wants to double and send two or three guys at me every single time," Embiid said of Batum.
"Any time you have guys like that that can get it up quick and actually make them, I think it's great for us and that forces the other team to make a decision. Do you wanna keep doubling? Or are you gonna allow those shots? And we'll take whatever is available."
Hopefully, though, Batum's finger injury doesn't limit his performance moving forward.