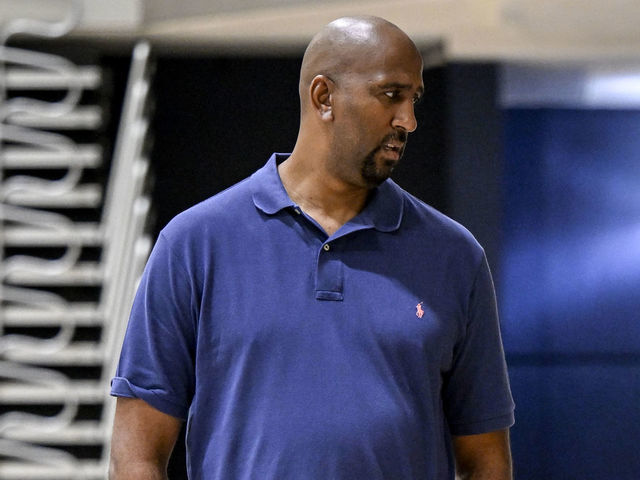 With Nikola Jokic and Jamal Murray leading the way, there was no reason to think that the Denver Nuggets franchise was experiencing any form of instability prior to the 2023–24 season. However, this past Monday morning, Nuggets general manager Calvin Booth caused a stir when, in an interview with Kevin O'Connor of The Ringer, he justified his decision to trade Bones Hyland to the Los Angeles Clippers and, in the process, seemed to poke fun at Michael Porter Jr.'s playing style.
It was a little startling to hear Booth say that MPJ was a player "who couldn't guard" and was more of a "me guy" since Porter, as one may remember, played a crucial role in the Nuggets' run to the title back in June. Even though Porter's shot-throwing tendencies and poor defense are widely known among fans, it was strange for a general manager, of all people, to admit it publicly.
The Nuggets general manager emphasized that he's not the sort of guy who would make such statements in a public forum, and he's now attempting to quell the reaction that has followed since those comments.
"Under no circumstances would I make or approve of those kind of comments for public consumption. That's not my character, as a person or an executive," Booth said on the ESPN2 broadcast, via Mike Singer of the Denver Post.
The general manager of the Nuggets also said that what he allegedly said in his interview with Kevin O'Connor "wasn't an accurate characterization" of both Michael Porter Jr. and Bones Hyland, referring to the former as a "core piece" of the team.
Calvin Booth had to recant his words that were verbatim taken from his interview with the Ringer, but it's unclear what transpired behind the scenes. Booth went on the record, did he not realize that? Given the consequences of such a conduct, it is impossible to think that O'Connor would unintentionally credit a famous person's phrase to another without that person's agreement.
Whatever the situation, it's obvious that the Nuggets are trying to minimize the harm that might have been done by a move that was meant to boost the reputation of the team. After all, the last thing they want is to alienate Michael Porter Jr. and cause him to become less supportive of the team.