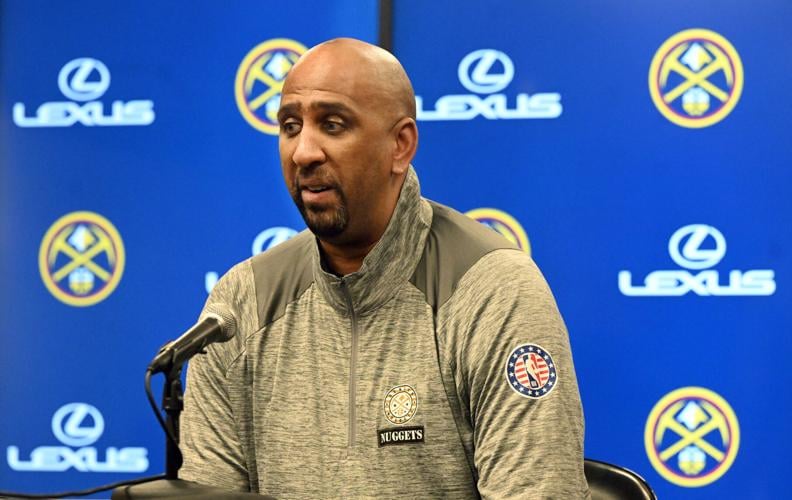 Calvin Booth, the general manager of the Denver Nuggets, said to NBA writer Sam Amick of The Athletic that he comprehends Jamal Murray's decision to forego signing an extension with the team this summer.
At this time, Murray is qualified to agree to a three-year, $145 million deal. He may earn more money, however, by delaying signing a new deal with the Nuggets until the next summer.
"I think (Murray) is just trying to maximize his earnings," Booth told The Athletic about Murray's decision to bypass an extension this summer. "Look, he's an All-NBA talent. I think he knows what the benchmark is, what he needs to achieve. I mean, obviously, at the end of the day, it's in the voters' hands, not his. But whatever is in his control to make that team, we fully expect him to do it this year. We're moving forward as if he's going to be a supermax guy because I know when Jamal sets his mind to something it usually happens."
Murray will be qualified for a supermax deal with the Nuggets in the next summer if he is selected to one of the three All-NBA teams this season. Last season, the gifted guard averaged 20.0 points, 4.0 rebounds, and 6.2 assists.
For the Nuggets in the 2023 playoffs, Murray was fantastic. In 20 games against the Miami Heat, Minnesota Timberwolves, Phoenix Suns, and Los Angeles Lakers, he averaged 26.1 points, 5.7 rebounds, and 7.1 assists. In the Finals, the Kentucky product averaged 21.4 points, 6.2 rebounds, and 10.0 assists per game.
Murray had ACL reconstruction during the 2021–22 season. Murray never stopped working for the Nuggets despite having some reservations about his ability to return and be the same dynamic player.
"I have to say that I had my doubts as well," Murray said. "It's just natural. Somebody asked me about butterflies. That's what makes you alive. That's what makes you care. When you doubt yourself, that's what makes you try to find a way to turn it around. In whatever sport, in whatever injury, in whatever career you're in, when you go through adversity, it's how you envision and visualize yourself at the end of it."
In five games, the Nuggets defeated the Heat in the 2023 Finals. It will be interesting to see whether they can win the championship again this year.