According to MRI findings made public by the New Orleans Pelicans, Naji Marshall's right knee was hyperextended and he suffered a bone bruise. He was the most recent player to be listed as injured as the 2023–24 NBA regular season approaches.
The 6-foot-6 big used a wheelchair after hurting his knee during Saturday's preseason game between the Pelicans and Hawks, which the Pelicans defeated 110-105.
The first diagnosis was a hyperextension, according to Pelicans coach Willie Green at the postgame news conference, but he added that imaging will be done soon.
"Looks to be fine," Green said. "But we'll get an MRI to see where he is."
Given that he will be re-evaluated in two weeks, which would keep him out of the team's season-opening game against the Memphis Grizzlies on October 25, it is unknown when he will make a comeback.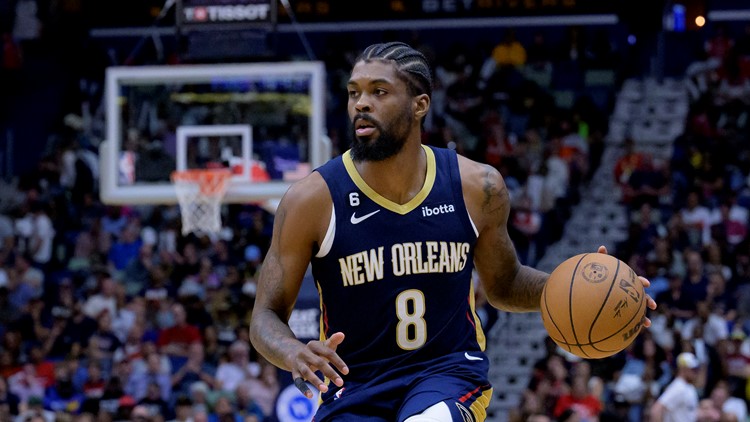 In 77 games with the Pelicans last year, Marshall averaged 9.1 points, 3.6 rebounds, 2.5 assists, and 0.7 steals. He is about to begin his fourth season in the NBA and will be an unrestricted free agent the following summer.
Trey Murphy III, who just had surgery to repair a torn meniscus, will be absent for the Pelicans to start the season. Jose Alvarado and Larry Nance Jr. are part of the supporting cast in New Orleans because of ankle problems.
With Zion Williamson and Brandon Ingram healthy after battling injuries the previous season, the Pelicans have great expectations for what they can accomplish during the 2023–24 season. Prior to the injuries to its best players last year, New Orleans enjoyed a promising start to the season.
In the competitive Western Conference, where there is no lack of clubs who are capable of contending for a playoff place, getting out to a solid start will be crucial.