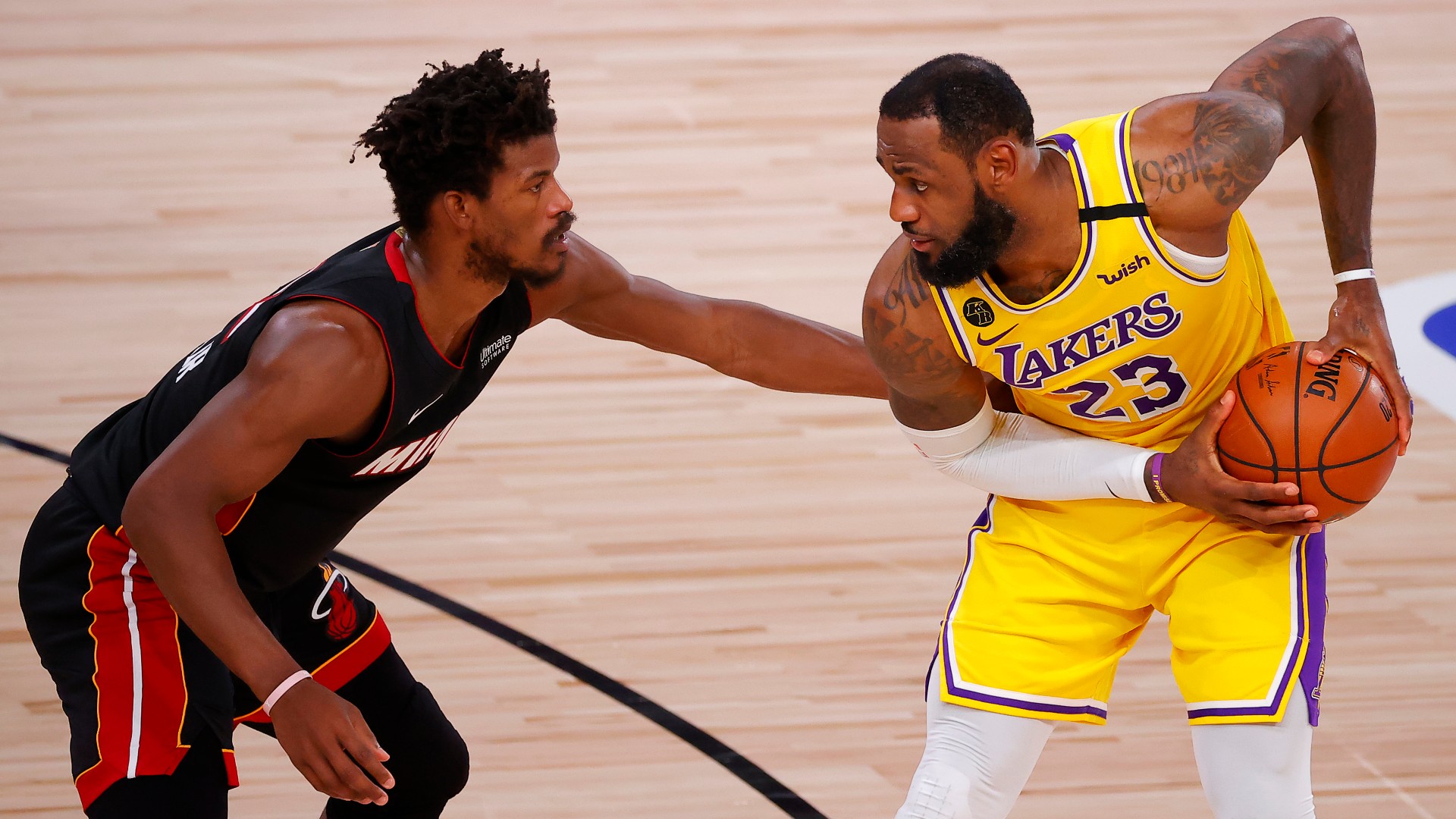 Tyler Herro and the Miami Heat (2-4) are taking on LeBron James and the Los Angeles Lakers (3-3) on Monday night.
Herro is coming off a near triple double performance in a win against the Washington Wizards. Despite James and Anthony Davis' combined 52 points, the Lakers came up short in a loss to the Orlando Magic.
Injury Report:
HEAT
Caleb Martin: Out – Left Knee; Tendinosis
R.J. Hampton: Questionable – Stomach; Non-Covid Illness
Jimmy Butler: Probable – Right Knee; Tendinitis
Duncan Robinson: Probable – Right Wrist; Sprain
Bam Adebayo: Available – Left Hip; Contusion
Thomas Bryant: Available – Lower Back; Spasms
Haywood Highsmith: Available – Left Knee; Sprain
Jaime Jaquez Jr.: Available – Right Calf; Strain
Kevin Love: Available – Left Shoulder; Contusion
Dru Smith: Available – Right AC Joint; Sprain
LAKERS
Jarred Vanderbilt: Out – Left Heel; Bursitis
Gabe Vincent: Out – Left Knee; Effusion
Rui Hachimura: Out – Concussion; Protocol
Jalen Hood-Schifino: Out – Right Patella; Contusion
Jaxson Hayes: Questionable – Left Ankle; Sprain
The biggest story entering this showcase was the return of Vincent to Miami. He departed in free agency, joining the Lakers on a three-year, $33 million contract. Vincent is underperforming for Los Angeles, averaging six points and three assists in four games. He will not play against the Heat because of a lingering knee injury.
If Butler is sidelined, James is in for a big night. Adebayo is occupied guarding Davis, leaving James to thrive on the offensive end. The duo performed well against the Wizards, but Washington's defense is among the worst in the league.