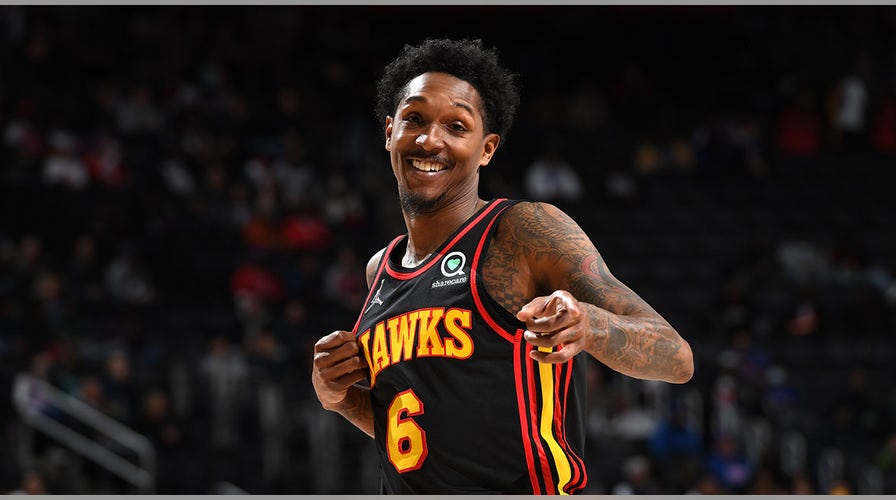 Lou Williams loved his hometown Hawks after his Clippers and Raptors runs but his last stint may have buried him as disclosed to Paul George.
Before Trae Young became the face of Atlanta basketball, Lou Williams was their hometown hero. He was there to lead the team to a sixth-seed berth along with Al Horford. It is also where flashes of his abilities of being a great microwave off the bench started to show. Moving to teams like the Los Angeles Clippers and Toronto Raptors saw him get individual success. But, he still had a longing to play for the crowd that built him up. He got his wish before retiring but unveiled why it did not feel the same, via Podcast P with Paul George Presented by Wave Sports + Entertainment.
"I think that's what buried me! They should have sent me somewhere else. It's just complacency when you're at the crib. I kept telling them y'all can count my days. I'm too comfortable at home," was how the Hawks stint felt like for Lou Williams as he explained it to Paul George.
His last season with the Hawks only got him 6.3 points on 39.1% field goal shooting. This was a far cry from his Sixth Man of the Year days with the Raptors and Clippers. He had reached a little over 22 points per game with the capability to set the offense, drop dimes, and get the occasional double-double.
Eventually, he would get settled and decide to call it a career. How has life been for the former Hawks hometown hero? It apparently looks great, "It's been fun man, it's been eye-opening. Because I don't miss it as much as I thought I would. I don't think I miss it as much because I gave myself a two-year window where I knew I was gonna phase myself out and I knew I was coming to the end."