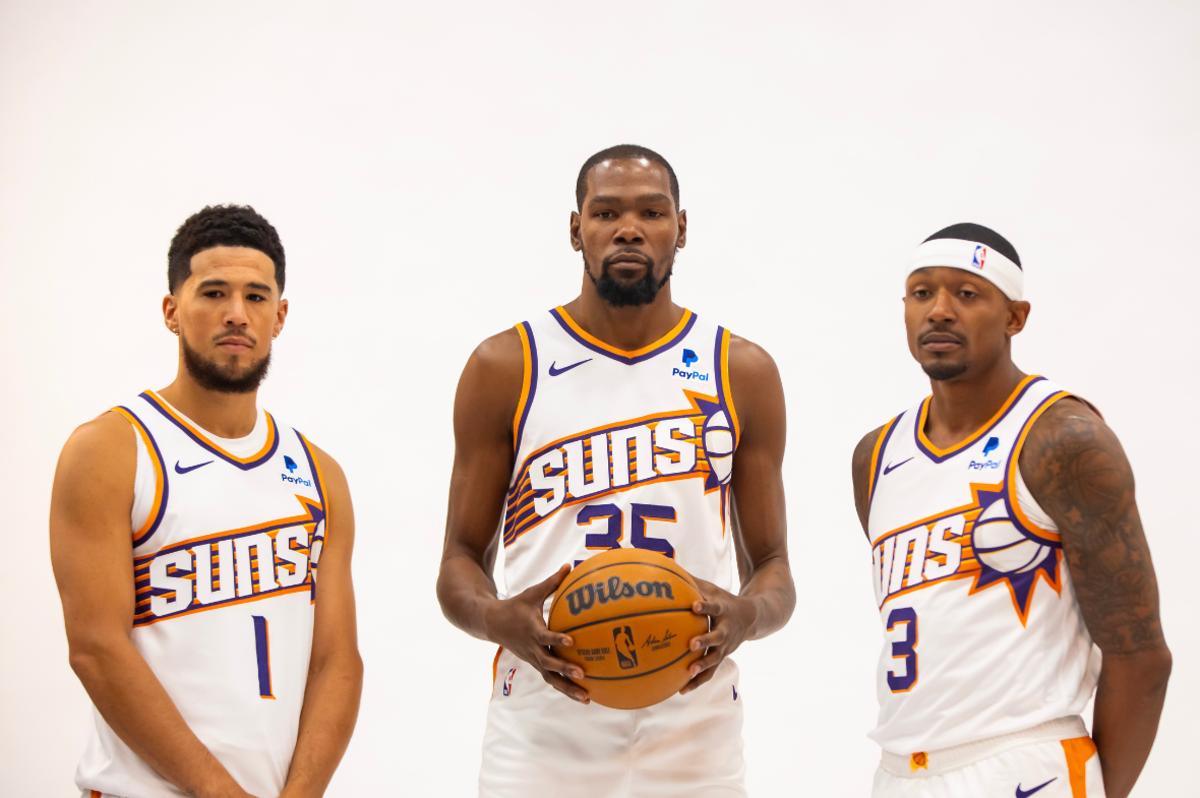 The Phoenix Suns are riding a three-game winning streak heading into their next week of NBA action, though the organization will be without star Bradley Beal for the foreseeable future due to back injuries that have plagued him since the beginning of preseason.
The Suns released the following statement last week after shutting him down to help his recovery.
"The Phoenix Suns today announced that guard Bradley Beal will be out and re-evaluated in three weeks as he continues to rehab a low back strain. This timeline was determined following further evaluation and consultation on his injury."
Beal has played in just three games for Phoenix thus far. The Suns are now 7-6 on the year thanks to the efforts of Kevin Durant and Devin Booker, who has missed his own time with various lower leg injuries.
Beal's injury has been described as lower back tightness, though NBA insider Shams Charania revealed more information on what exactly is going on with the NBA All-Star:
"I'm told he's been dealing with a disc issue in his back. He's been gutting through it, he suffered it in training camp and even at some points he's dealt with nerve irritation going down his legs to his back. He tweaked it in training camp, he's been dealing with it. They've had multiple MRI's, multiple exams and there's been nothing structurally wrong. There's been no major issue, but this is a back – and anytime you have a back issue you deal with discomfort, you deal with tightness on a day-to-day basis," he said.
"So the Suns hope within these three weeks, Bradley Beal will be able to get better and hopefully make a return at some point in December. … Instead of going through the back-and-forth the Suns made the decision to basically shut Bradley Beal down. For them, they're not playing for November or December, they're playing to try to be in May and June."
The Suns host the Portland Trail Blazers and Golden State Warriors for a back-to-back on Tuesday/Wednesday before hitting the road to face the Memphis Grizzlies (Friday) and New York Knicks (Sunday).