In the months leading up to the trade deadline, the Philadelphia 76ers are a key team to watch. With the assets acquired in the James Harden deal, Daryl Morey has the pieces to swing another deal or two before the playoff push begins.
Earlier this week, Chicago Bulls All-Star Zach LaVine became the biggest name on the market. According to reports, he and the organization are open to moving on. While he is a star-caliber player, many want to see the Sixers target a different Bulls guard.
If Chicago were to have a fire sale this season, Alex Caruso is going to be a hot commodity. He is an ideal fit for the Sixers as a high-level defender with championship experience. That said, acquiring him might be a tall task. During a recent episode of the #thisleague Uncut podcast, Marc Stein touched on Caruso becoming available. He stated that if Chicago did decide to trade him, there would be 10-plus teams looking to get a deal done.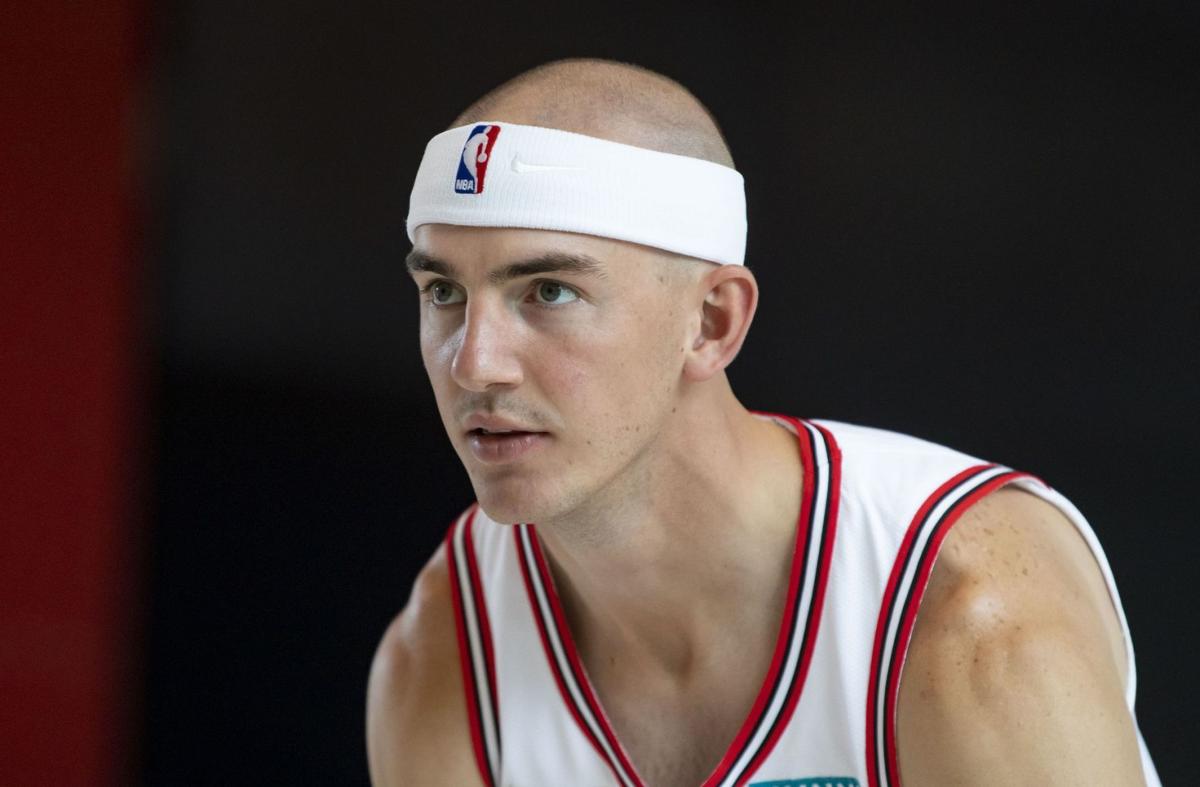 "If the Bulls decided to make Alex Caruso available, the line of teams chasing him would stretch into double digits," Stein said. At this moment, the Bulls haven't expressed any interest in parting ways with Caruso. However, if they do decide to move LaVine, it could lead to other key players getting shipped out as well.
Caruso is currently under contract through this year and the 2024-25 season. So far this season, Caruso is averaging 9.5 PPG, 3.7 RPG, and 1.5 SPG. He is also shooting an impressive 50% from beyond the arc on three attempts per game.
Armed with expiring contracts and draft picks, the Sixers could put an enticing offer together for the Bulls if they are looking to rebuild. They are also the current betting favorites to land the veteran guard if he ends up getting traded.
Adding Caruso would certainly up the Sixers' ceiling, but things could get tricky. If an abundance of teams are looking to acquire him, as Stein mentioned, it might result in the asking price getting absurd. The last thing Morey and the front office want to do is use all the pieces the just got in an overpay.