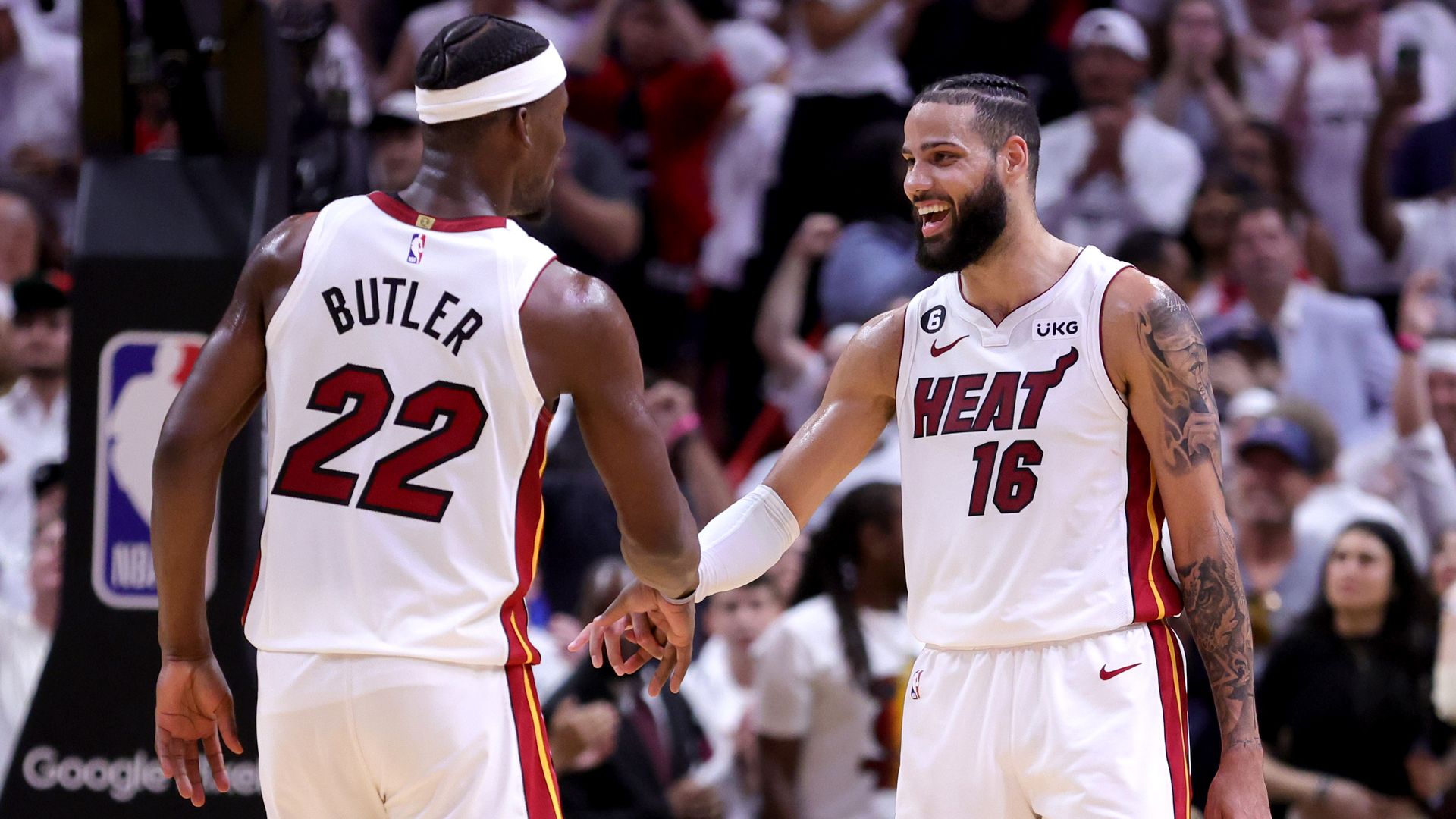 When the 2023–24 season begins, Jimmy Butler and the Miami Heat will be aiming to build upon their historic playoff success from the previous year. Butler recently had dental surgery, but it doesn't seem like the treatment will have any impact on the Heat star's availability for the remainder of the regular season.
"Jimmy Butler is recovering from dental surgery," wrote Anthony Chiang of the Miami Herald on X, formerly known as Twitter. "He's on track to be ready for the regular-season opener."
On October 25, the Heat will host the Detroit Pistons to kick off their 2023–24 season.
Butler and his Miami colleagues want to build on their incredible playoff performance from earlier this spring. Butler, despite being the eighth seed, had a historically outstanding first-round performance against the Milwaukee Bucks, which helped his team advance to a battle against the underdog New York Knicks in the second round. The Boston Celtics were up next, and Caleb Martin was perhaps Miami's most reliable player as they defeated Boston and proceeded to the NBA Finals.
Against the Denver Nuggets, Butler and the Heat ultimately ran out of steam and were defeated in five games. Even yet, it didn't diminish the significance of the Heat's historic playoff run, which they had hoped would be enhanced by a successful summer. Miami, meanwhile, didn't make many notable changes this summer, passing up opportunities to sign players like Damian Lillard and Bradley Beal in favor of running back with a team that was (basically) the same as last year's, sans a few names.
Still, with Butler in the fray, no one will be doubting the Heat too heavily.