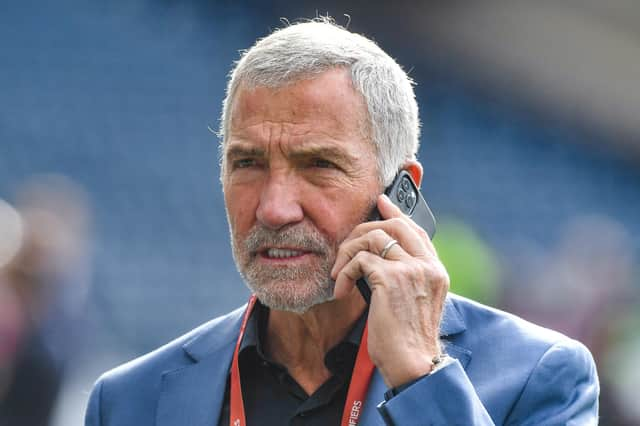 All the latest Celtic and Rangers news as the Glasgow giants prepare to return to Scottish Premiership action.
Celtic and Rangers are now preparing to return to league action after a relatively productive week in Europe. Celtic picked up a big home point against Atletico Madrid at home, while Rangers drew with Sparta Prague, keeping their group wide open.
Attention now turns back to the Scottish Premiership, with the Bhoys taking on Hibernian on the road, while Philippe Clement's men welcome Hearts to Ibrox. In the meantime, we have rounded up all the latest news and transfer rumours surrounding both clubs.
Gary Lienker and Alan Shearer have been speaking about Celtic and their draw with Atletico Madrid. Lineker said on The Rest is Football podcast: "I've got to give a brief mention to Celtic because I thought that there was a good performance. They were so close to getting that win that has eluded them for so long at home there. And the two goals they scored were excellent."
Shearer added: "And they had a great start as well didn't they. I was doing the radio on co-coms live and every time a goal went on we hear, 'News from Celtic Park, it's another goal!' And you can hear the atmosphere there so I can imagine what it was like."
Souness on Clement appointment
Graeme Souness has issued his verdict on Rangers' decision to appoint Clement having assisted the club in the interview process. "There were two outstanding candidates; Frank and Philippe," Souness said on TalkSPORT. "The final say wasn't with me.
"For me, Frank had the edge because of this; Frank, I think, has still got a great deal to offer. Taking the Chelsea job when he did was always going to be very, very difficult. The Everton job is a basket case. And have they improved since Frank left? Not a bit."
"So, I wouldn't be too critical of Frank. The thing that encouraged me about Frank is that he wanted to do it. He doesn't need the money. He wants to be a successful manager. And he fancied the Rangers job.
"(Clement) interviewed brilliantly. He's got presence. He's got a very, very good CV and he played the game. He was an outstanding candidate, and that's why the board went with him. I fully get that.
"Football players are a cynical judge. You stand in front of them, and they are judging you. This guy has got presence, stature and his English is excellent. He talks what I think is sensible football chat. He's not making it too scientific like a hell of a lot of coaches do today."