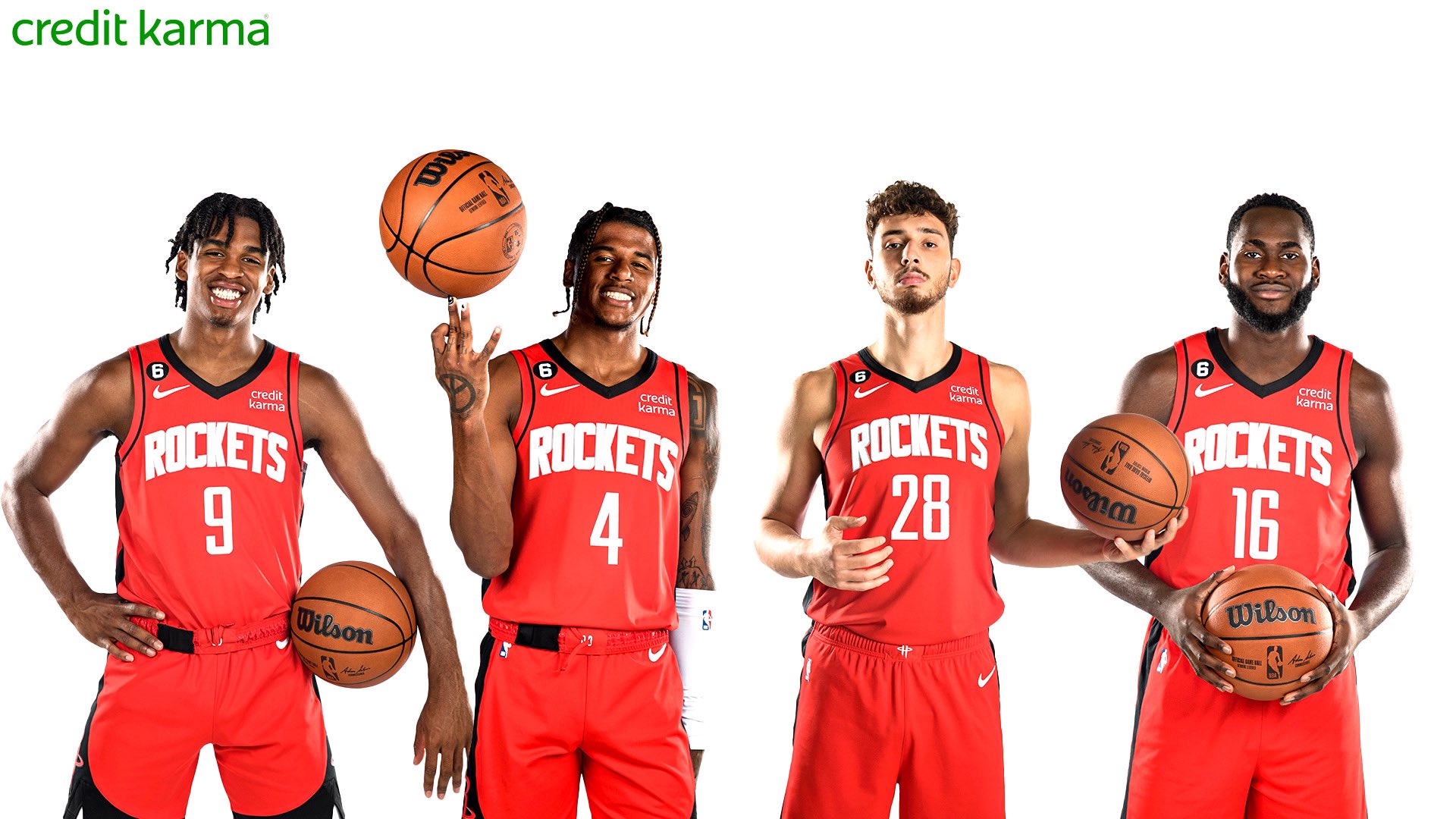 After an abysmal three-year stretch in Houston Rockets basketball, Jalen Green and Alperen Sengun are finally leading the team to a brighter future. When Green was selected second overall in the 2021 NBA draft, many draft experts predicted him to possibly lead the league in scoring one day.
Sengun, on the other hand, was almost seen as an afterthought. Sure, NBA analysts such as Kevin O'Connor were high on Sengun's draft stock, but nobody else seemed to take into account that he won the Turkish league MVP at just 18 years old.
Ever since, their rookie seasons together, it appeared that the two had real chemistry. Green made flashes as a capable star, while Sengun capitalized every moment he got, putting the Rockets on notice that he was a player to build around.
However, we didn't see much of the young duo, since Stephen Silas opted for Sengun to come off the bench. As for Green, his rookie season was all but a roller coaster.
He averaged 14.9 points per game on 37.1% shooting from the field and 30.2% from 3-point range to start his NBA career. Many were writing him off, suggesting the Rockets should have taken Evan Mobley, who many had mocked ahead of Green.
Jalen Green and Alperen Sengun have emerged as franchise cornerstones for the Houston Rockets
Thankfully, Green managed to turn his season around, shooting around 35 percent from three and averaging 23 points per game. It looked as if he was bound for a great sophomore season.
Ime Udoka happened pic.twitter.com/8D0unzGEki

— ً (@HardenUTD) November 9, 2023
Of course, many Rockets fans know this to not be the case. It's okay to be critical of two things here. Stephen Silas is an incompetent coach and Jalen Green did not improve as much as he should've going into year two.
As much as we all want to blame Silas for his lack of x's and o's and inability to adapt to different schemes, some of the blame has to go to Green as well. As for Sengun, he was blossoming into one of the NBA's next great big men. After finally cracking the starting lineup, Sengun saw an increase in points per game and assists.
Year three was critical for both players. For as great as he was in his first two seasons, Sengun needed to prove that he wouldn't become a liability on the defensive end.
It was much of the same for Green, who needed to show more consistency on defense, finishing around the rim, and basketball IQ.
Who would've thought that the one thing young players need is a coach who knows basketball? Ime Udoka was hired shortly after three horrendous years with Silas. Udoka made it a statement that he wanted Green to play harder on the defensive end.
The start of the 2023-2024 season couldn't have gone any better for the Rockets. Through the franchise's first seven games, Sengun has made a statement of being the team's best player.
We all knew what he could do on the offensive end, but his defense has tightened up while using his IQ to his advantage. On the other hand, Green is flourishing under Udoka, shooting a career-high 45.5 percent from three.
Yes, it's very early, but a 4-3 start on the year, including dominant wins over teams such as the Sacramento Kings and Los Angeles Lakers shows how much improvement the young duo has made.