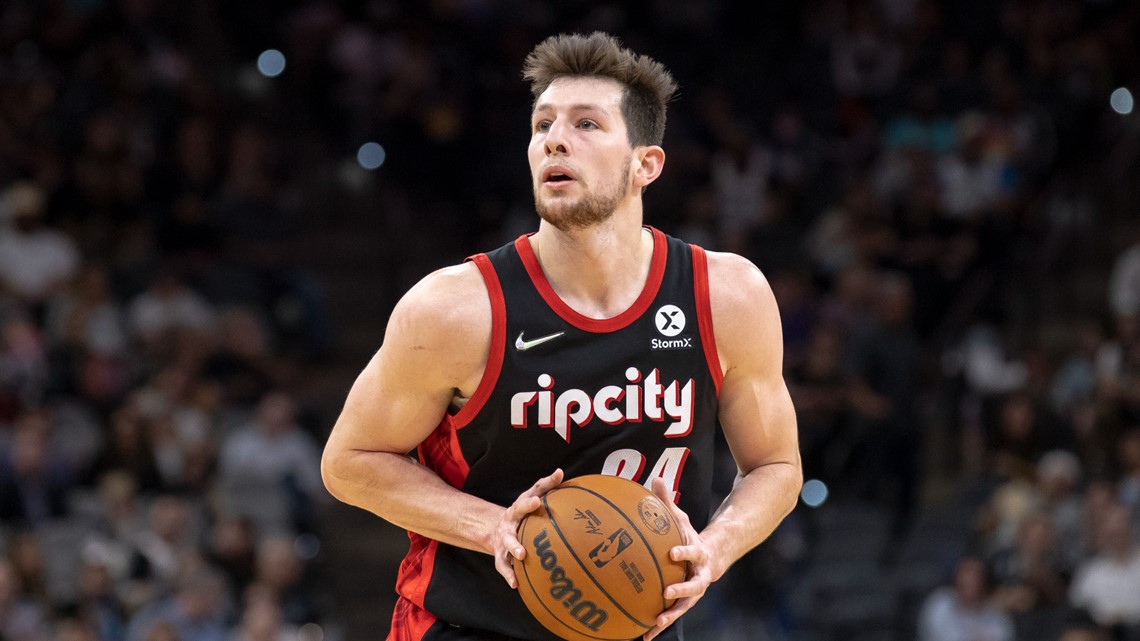 The NBA said on Wednesday that the Phoenix Suns will forfeit their second-round selection in 2024 for reaching out to center Drew Eubanks, who was a free agent at the time, before the window for negotiations opened.
The pick was originally obtained by Phoenix from the Denver Nuggets in a July trade with the Orlando Magic in exchange for three more second-round picks and a 2026 first-round pick swap.
The Suns assisted in the investigation, according to a statement from the NBA.
"We are disappointed with the results of the NBA investigation," the Suns said in a statement. "If there was a violation, it was inadvertent. We are focused on complying with league rules and competing at the highest level every year. With that being said, we accept the penalty from the league and are focused on looking forward to this season."
Similar to previous free-agent arrivals, Eubanks' contract with the Suns was announced shortly after the league's open negotiation period ended on June 30 at 3 p.m. MST.
Last season, Eubanks started 28 of 78 games for the Portland Trail Blazers, averaging 6.6 points and 5.4 rebounds per contest.
In Phoenix this season, the 26-year-old will support starting center Jusuf Nurkic, providing the Suns with a more athletic rim-roller after the trade of Deandre Ayton to Portland during the off-season.
During the course of 19 minutes in Tuesday's season-opening game against the Golden State Warriors, Eubanks had four points, seven rebounds, two assists, and three blocks.
The Suns currently own five future second-round selections in their hoard after trading their first-round picks and adding pick swaps in the alternate years of the Bradley Beal and Kevin Durant transactions.
Phoenix Suns' future NBA Draft picks
First-round picks after pick-swaps
2024 — Least favorable of own pick, Wizards (conveys to Knicks if 13-30) or Grizzlies
2026 — Least favorable of own pick, Wizards (if not conveyed to Knicks in 2024-25) or Magic
2028 — Least favorable of own pick, Wizards (or 76ers if 9-30) or Nets
2030 — Least favorable of own, Wizards or Grizzlies
Suns second-round picks
2024 — Spurs, protected if 31-49 or 55-59 (via Payne trade)
2026 — Least favorable of Pistons, Magic or Bucks (via Magic trade)
2028 — Celtics via Magic, if 46-60 (via Magic trade)
2028 — Grizzlies (via Todd trade)
2029 — Grizzlies (via Todd trade)