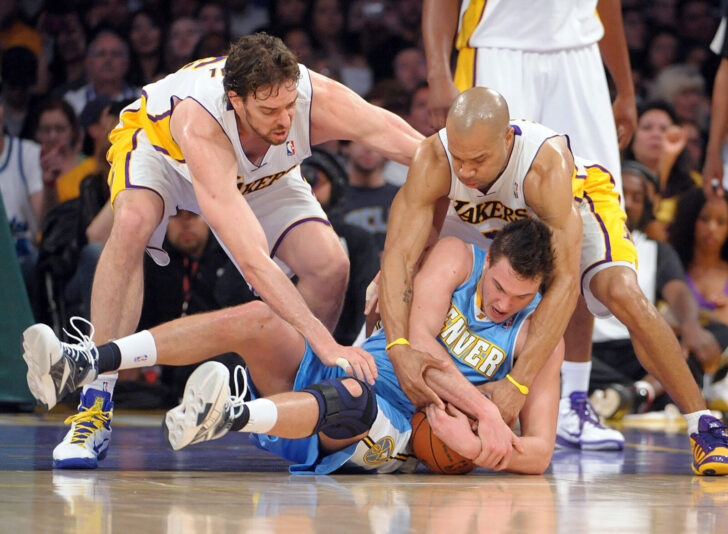 Michael Porter Jr., a forward with the Denver Nuggets, has missed all of the preseason games due to an ankle ailment. Porter Jr. seems prepared for Denver's season opening against the Los Angeles Lakers on Tuesday, despite missing the team's five summer games.
He told The Athletic's Joe Vardon that he "wouldn't miss" the game for anything.
"I wouldn't miss tomorrow for anything," Porter said. "We're excited. It's going to be pretty surreal. Tomorrow is going to be a weird game day in general. I think it's a 5:30 tip, putting in the ceremonial stuff beforehand, but it's going to be really cool. I think it'll make the (reality of winning the finals) set in and kind of like bring everything to completion, and then we can just focus on this next season."
News of Porter Jr.'s ankle ailment first surfaced back on Oct. 4, when DNVR's Harrison Wind reported that the forward was seen in a walking boot at Denver's training camp.
"Porter Jr. had a walking boot on his left foot as he left the gym today," Wind reported on X. "He sprained his ankle during practice and it swelled up, I'm told. Nothing too concerning."
For the Denver Nuggets, Michael Porter Jr. will take on a crucial role once again
The 25-year-old forward is poised to contribute significantly to the Nuggets this season once again. Porter Jr. averaged 17.4 points and 5.5 rebounds a game while making an effective 48.7% of his field goal attempts and 41.4% of his three-point tries last season.
The backups to Denver's No. 1 are a little less plentiful now that both Bruce Brown and Jeff Green have left this summer. Young players like Julian Strawther, Peyton Watson, and Christian Braun could even step up to fill the vacuum, but if they don't, Porter Jr. will be given a little bit more responsibility.
His health will be crucial to Denver's effort to win the NBA championship once again this year.