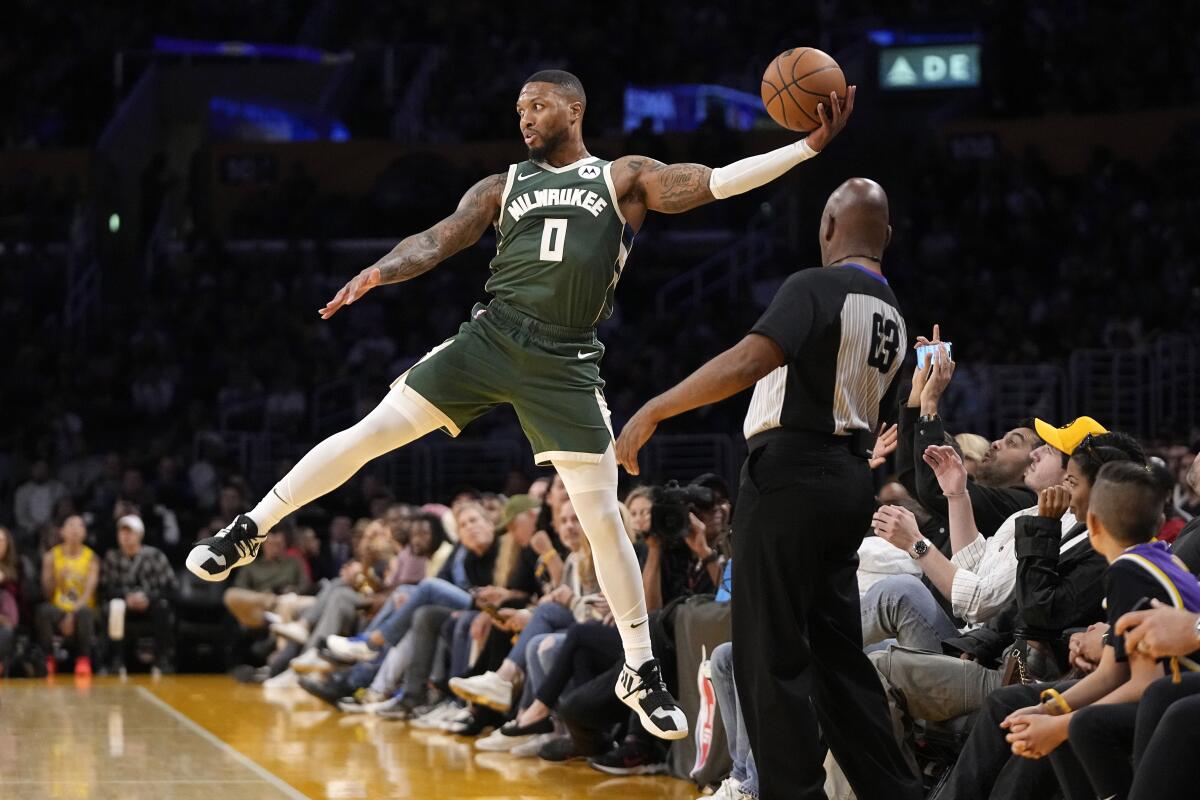 In a preseason battle against the Lakers, which Milwaukee won 108-97, Damian Lillard played his first game as a Buck.
The newcomer shot 28.6 percent from outside the arc and 30 percent from the field for 14 points, two rebounds, three assists, and three steals in 22 minutes.
"I felt great. It's always a little bit of rust in the beginning but the game was very simple," Lillard said after the game on NBA TV.
"It was a matter of getting my wind up, just getting into the rhythm. They came out blitzing me in the beginning so it woke me up. It was just good to be back out on the floor."
It was the first look at how the highly anticipated pairing of Dame and Giannis Antetokounmpo would function.
In the first half, Lillard often passed the ball to Giannis for a basket as the two seemed to be extremely at ease with one another.
Giannis played 22 minutes and completed the game with a game-high 16 points for the club, along with one assist and eight rebounds.
"He can dominate a game and win you a game…," Lillard said of the Greek superstar. "The first couple plays of the game, they trap me, and the guy that I'm releasing the ball to is Giannis. We can do this all night."
Another Bucks star in Khris Middleton didn't take the court, but Lillard mentioned about how exciting it be to have another offensive weapon like Middleton to work alongside with.
"We're going to have a lot of options and I think the fact that there's going to be times where he's [Giannis] willing to make the play to me and vice versa, as we saw today, and then you add Khris to that…you got a lot of guys who are capable and I think everybody is enjoying the fact that we have those types of weapons," Lillard said.
Dame and Giannis are hoping to build a relationship on the court that will result in a championship title.
"It has been very solid," Lillard said of bonding with Antetokounmpo. "It has been simple. I don't think I have, and I don't think he has either, gone into it overly trying to piece everything together".
"I think our personalities mesh well. Our styles of play mesh well. Everything else has just happened organically in time and we've got to allow that space to happen."
The Bucks will play two more preseason games against OKC and Memphis respectively, before their season opener against Philadelphia on Thursday, October 26 at home.