Cleveland Cavaliers superstar Donovan Mitchell may still be on the New York Knicks' future wish list, but former Knicks general manager Scott Perry recently implied that the team passed on acquiring him two offseasons ago in part because it didn't believe he could lead a team to certain levels of success on his own.
"Obviously, we made a push to trade for him," said Perry.
"But it was going to be done within reason. He was a good player, but he needed more around him to win. Because if he was that singular force, Utah probably would've been in the conference finals if he were that singular force. But he wasn't that singular force. That's not a criticism against him. That's just an evaluation that you must make."
The Cavs instead were able to acquire Mitchell in a trade with the Utah Jazz in exchange for Collin Sexton, Lauri Markkanen, Ochai Agbaji, three first-round picks and two pick swaps.
In his first season with Cleveland, Mitchell helped the Cavs to 51 regular season wins, but New York's perception of his limitations may have come to fruition in a first-round series loss, ironically to the Knicks. It was the fourth time in six playoff appearances that one of Mitchell's teams was knocked out in the first round.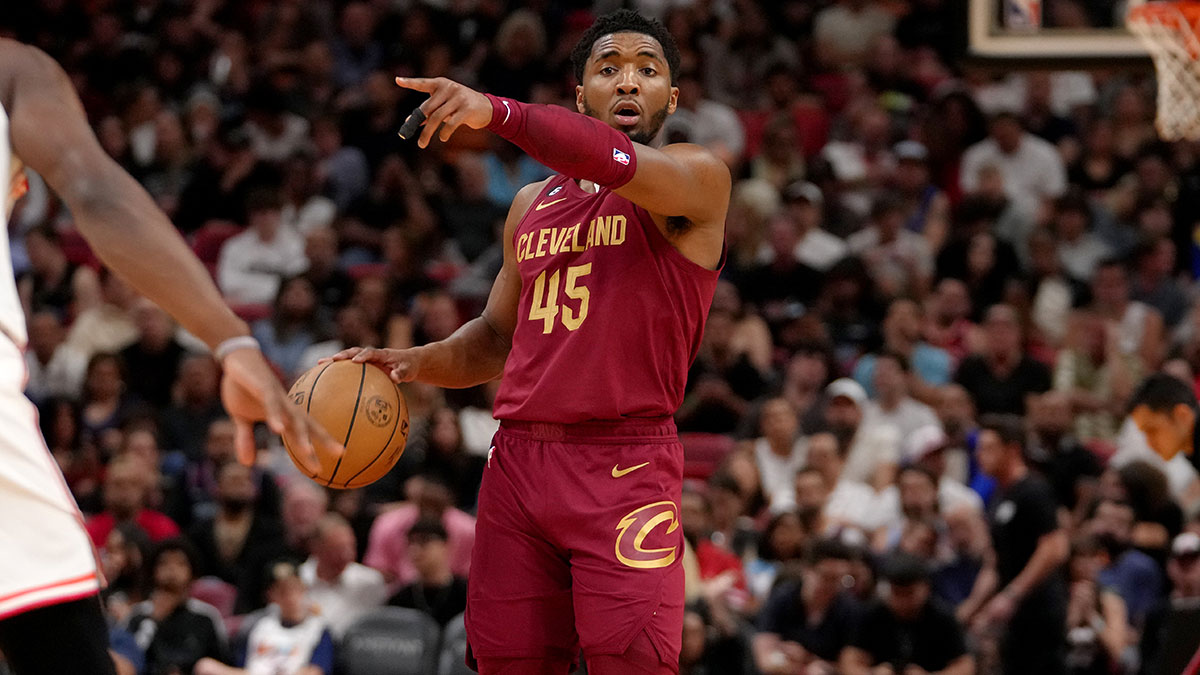 Perry is no longer in the New York front office, having left this past offseason in a mutual split. The Knicks remain consistently named in rumors linking them to Mitchell, which will only continue to grow after the 27-year-old put off signing a contract extension to commit to the Cavaliers this past offseason.
The idea of Mitchell going to New York is enhanced by the All-Star's ties to the area, with a possible homecoming a main part of the narrative.
After the playoff loss to the Knicks, Mitchell was effusive when commenting on the "jumping" atmosphere at Madison Square Garden. But Cavs executive Koby Altman has said he believes Mitchell genuinely wants to be in Cleveland.
Even if the idea that Mitchell can't do it alone is to be believed, the Cavs arguably have enough talent on their roster to remedy the concern. Darius Garland is a one-time All-Star, and Evan Mobley is thought to be a future one. Add to that Jarrett Allen (another one-time All-Star), Max Strus and Georges Niang, and the Cavs are perceived by some to be contenders in the Eastern Conference this season.
Mitchell does have the burden of getting his team out of the first round, but if he does, he will enhance his reputation even more and perhaps draw interest not only from the Knicks, but from other teams around the NBA as well.