Miles Bridges opened up about his return to the Hornets after serving his suspension for domestic violence.
Miles Bridges is back with the Charlotte Hornets after missing the 2022-23 season due to domestic violence charges. Bridges ultimately received a 30-game suspension, but the NBA decided 20 of those games would be credited toward the 2022-23 season. Now after serving the remainder of his suspension at the start of the 2023-24 season, the Hornets are welcoming Bridges back into the fold.
Bridges spoke to the media Thursday about his return against the Milwaukee Bucks on Friday.
"It feels good. I waited like 588 days," Bridges said. "I'm just excited, it feels like the first day of school. I'm just happy to get back."
Bridges has been with the team since the start of the season after signing a deal in the offseason. Although he hasn't been able to play, he has been practicing with the team, so he has already caught up to speed with how Steve Clifford's system operates and has built chemistry with his teammates.
Many have been critical of the Hornets welcoming Miles Bridges back given the domestic violence issue, especially after he allegedly violated a protection order earlier this year. Bridges addressed the critics on Thursday.
"I know a lot of people feel some type of way about me being back and I understand that. It'll be a while before I gain their trust back. So I'm just gonna go out there and play. If I get us some more wins, people's perspective will change."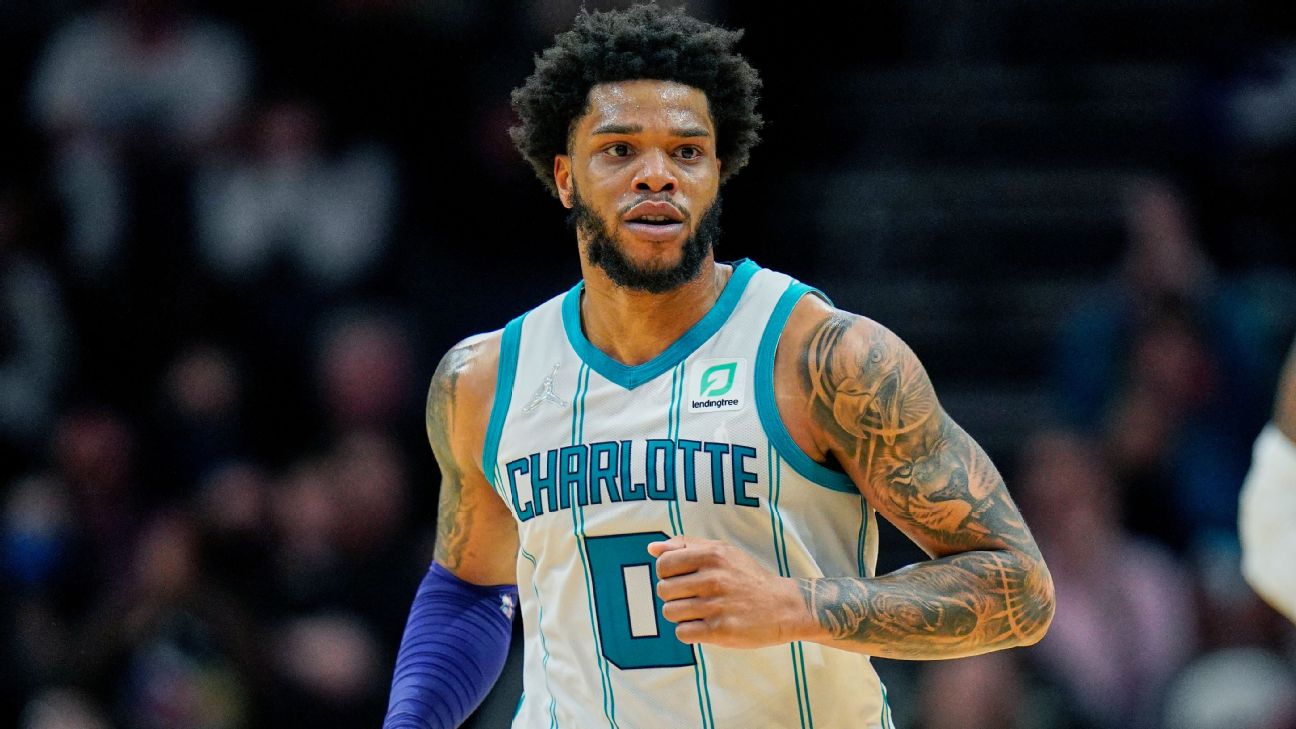 Winning often cures all, and the Hornets are hoping Bridges will help them win some basketball games as they continue to struggle to start this season. As for the fans, many will not forgive and forget so easily because of the serious nature of the domestic violence case. It will take time to repair the damage caused by his mistakes, which is something he's fully aware of.
How does Bridges plan to deal with the noise?
The only way to deal with the chatter from the rest of the NBA world is to block it out. That's exactly what Miles Bridges plans to do.
"I need to stay locked in on basketball. I've been locked in as much I can. I can't control different stuff that happens, I gotta control what I can. I can't control what comes out about me. I control what I do on the court. I just go back home and wanna be with my kids and my dog. That's all I wanna do."
What his debut means for Hornets
The Hornets could certainly use Miles Bridges' talents on the court. He was blossoming into an elite two-way player heading into restricted free agency in 2022, with a nine-figure contract coming his way before the domestic violence incident. Charlotte stumbled through a brutal 2022-23 campaign without Bridges and is out to a 3-7 record to start this season, with key injuries piling up.
Bridges' return will help Steve Clifford with his rotations and provide a boost on both ends of the court. Bridges needs to get into game shape, of course, but he should help a team desperate for wins.
Bridges does still have a court date pending in February after it was recently rescheduled.