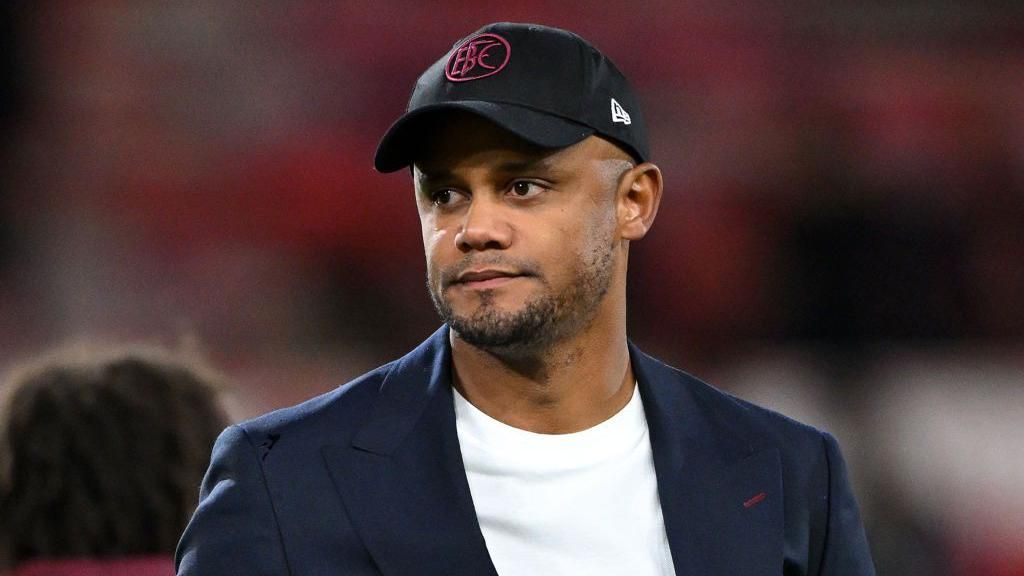 Those are the touching and uplifting words of Burnley boss Vincent Kompany responding to the news that Lyle Foster has been ruled out of action.
In a statement released earlier today, the Clarets revealed the 23-year-old has reached out for help and is currently receiving specialist treatment for his mental wellbeing.
In a sit down interview explaining the process behind Foster's absence, Kompany said it was the South African who came to the club and spoke openly about his struggles.
"Lyle has been having issues with his mental wellbeing and as a club we've very quickly, very naturally made a decision to support him, support his family and offer him access to all the expertise and clinical support he needs," he told Clarets+.
"At the moment for him, we're wishing him a speedy recovery and we're wishing him to be in a better place for when he's ready to come back to us."
He added: "We're very fortunate that Lyle had been very open with us and from the moment he had been open with us, we were able to act.
"As soon as he said it, as soon as he showed signs of how severe it was for him, straight away the entire support team within the club mobilised and made sure he could focus on his own recovery.
"In moments like this you have to put the human first and that's what we did."
Given the nature of Foster's illness, no timeframe can be put on the striker's expected return.
"I can't make those assumptions, I don't know," Kompany admitted.
"At this moment in time he needs support and he needs to be with people who understand how to help him.
"Whatever we do now, it will only be better for him if we put him first. If we do it in any other way, it doesn't resolve itself in that way."
Burnley employ a club psychologist to work not only with the playing staff, but also those employed behind the scenes.
"Especially in England support for mental wellbeing is of a very high standard," Kompany said.
"The country and the league is definitely at the forefront of what is being done to care for people.
"We're doing everything we can to get him to a place where he does what he enjoys the most, which is playing football as soon as possible, because that will also affect his mental wellbeing in the future, hopefully positive.
"But at this moment in time, he's one of us and we need to look after our own."
According to statistics, one in four people in the UK experience a mental health problem each year.
Over 75 per cent of professional footballers have experienced some kind of mental health issue as well, according to the PFA.
"We're in an environment in football that is not necessarily taken into consideration," Kompany said.
"When you go out and compete, you have the noise around the game because people love this game and they all have an opinion. But it's not necessarily an arena which is designed to protect your mental wellbeing, because you do get exposed to a lot of things.
"We're trying to make sure we give him the best support we can but we also realise within a large organisation with hundreds of people working here at Burnley Football Club, it could be a player just like it could be a staff member.
"We have to treat Lyle like a human being, we have to treat staff members as human beings, that is the most important thing then you come to the best way forward for the individual."