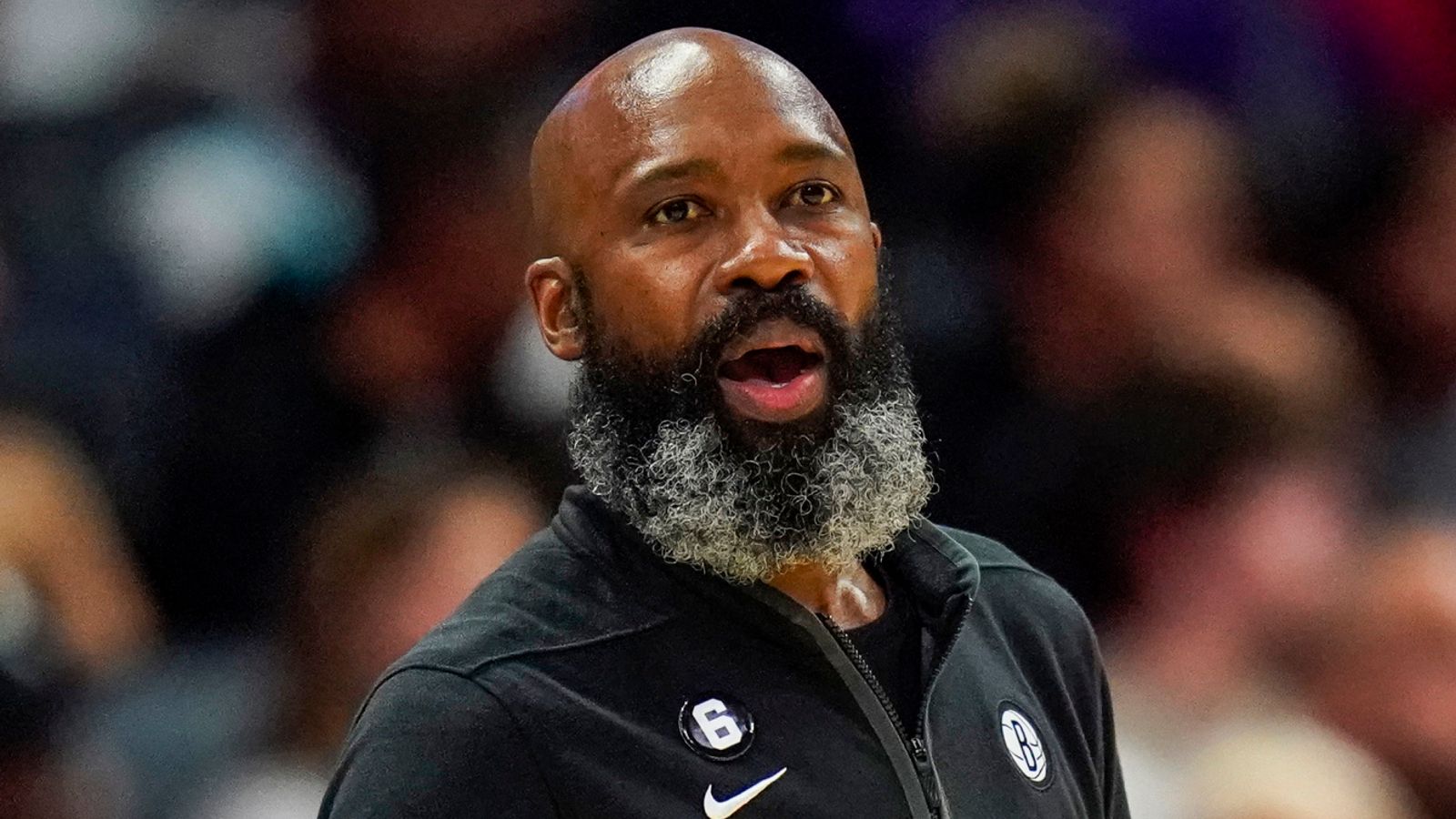 Hamstring strain that has bothered Nets forward Cameron Johnson since the start of training camp could force him to miss the rest of the preseason, writes Peter Botte of The New York Post. Coach Jacque Vaughn provided an update on Johnson's status after the team's annual public practice on Saturday.
"Cam Johnson. That's the last piece," Vaughn said. "I think at some point he's really progressing. Maybe he joins practice at some point this week. Not sure about the game situation. I'm going to be extremely cautious. I'd rather have him available that first (regular season) game versus Cleveland (on Oct. 25), than to try to speed him along and play him in a preseason game. But (he's had) no setbacks, which is good, and heading in the right direction."
Johnson became part of the new foundation in Brooklyn after being acquired in the Kevin Durant trade in February. He averaged 16.6 PPG in 25 games with the Nets and was rewarded with a new four-year, $108MM contract this summer.
Vaughn also told reporters that Dennis Smith Jr. will miss "at least a week" after hurting his left ankle in Thursday's game. Smith wore a walking boot at Saturday's practice, according to Botte.
"It's definitely an ankle sprain, and he's got some bone bruising in there as well," Vaughn said. "So we'll see a week from now what he looks like, but luckily I think (there is) no ligament damage. So we'll take that."