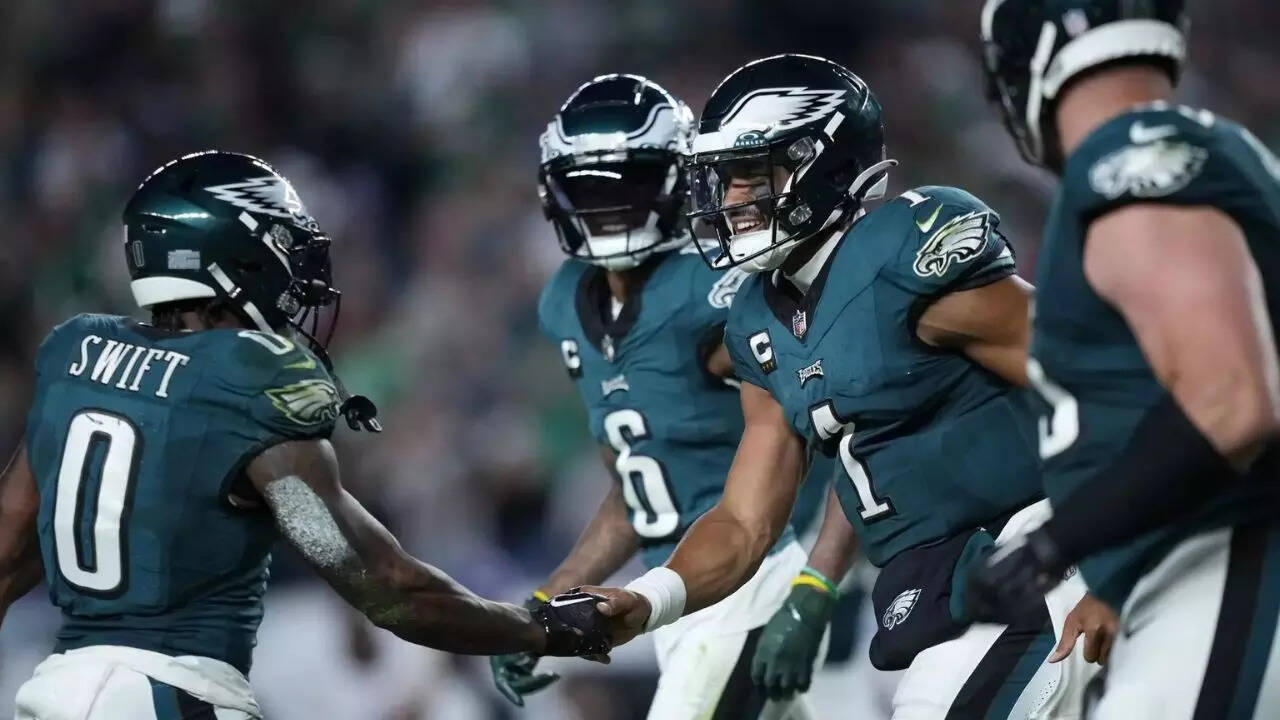 Philadelphia Eagles quarterback Jalen Hurts didn't delve into specifics on his knee injury following their 28-23 win over the Dallas Cowboys.
Jalen Hurts has been hobbling with a knee injury for the past several weeks. However, the Philadelphia Eagles quarterback refuses to divulge any specifics. Hurts' stance hasn't changed, per the Delaware News Journal's Martin Frank.
"Hurts on if knee is something he's going to have to deal with going forward: 'I don't know. We'll see,'" Frank tweeted on Sunday.
Jalen Hurts apparently injured his knee during the Eagles' 31-17 win over the Miami Dolphins in Week 7. Philly fans were concerned after Hurts took the field wearing a knee brace in the second half against the Dolphins.
Nevertheless, Jalen Hurts shook off the knee injury and recorded 279 passing yards and three total touchdowns in Philly's win.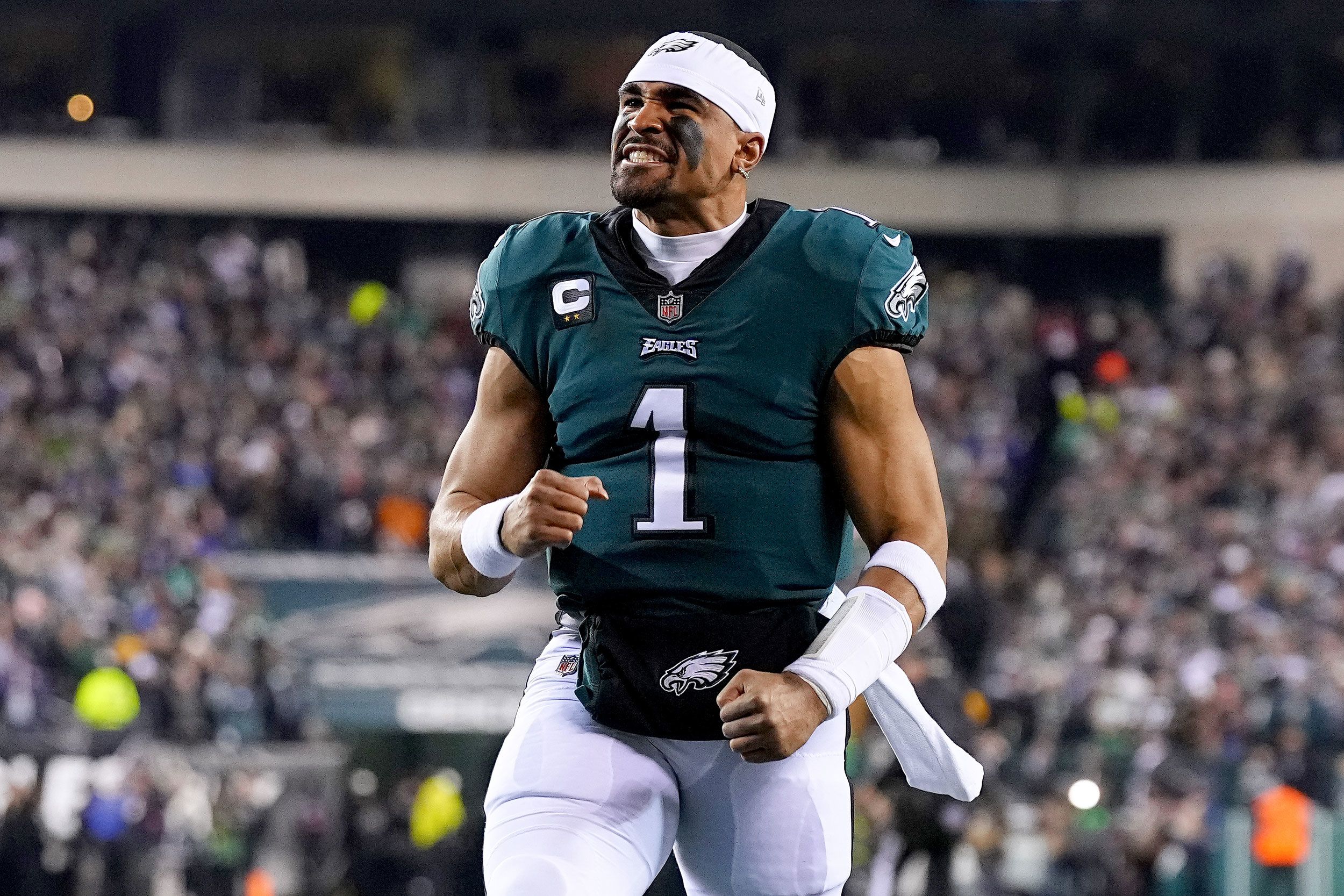 Eagles fans held their breath after Dallas Cowboys linebacker Micah Parsons sacked Jalen Hurts late in the second quarter. A visibly-shaken Hurts limped toward the sideline as his backup Marcus Mariota threw warmup passes.
Jalen Hurts shook off the pain and trotted onto the field for the next play. He somehow regained most of his mobility after halftime.
Hurts completed 17 of 23 passes for 207 yards, two touchdowns, and zero picks against Dallas. He threw his second touchdown of the game to wide receiver AJ Brown in the third quarter. Brown became the fastest player in Eagles franchise history to reach 1,000 receiving yards in a season.
Jalen Hurts hasn't delved into specifics regarding his knee injury for good reason. It seems he doesn't want to give the opposition any idea on how his knee has been holding up. Besides, Jalen Hurts is one tough quarterback who won't let an injury get the better of him.