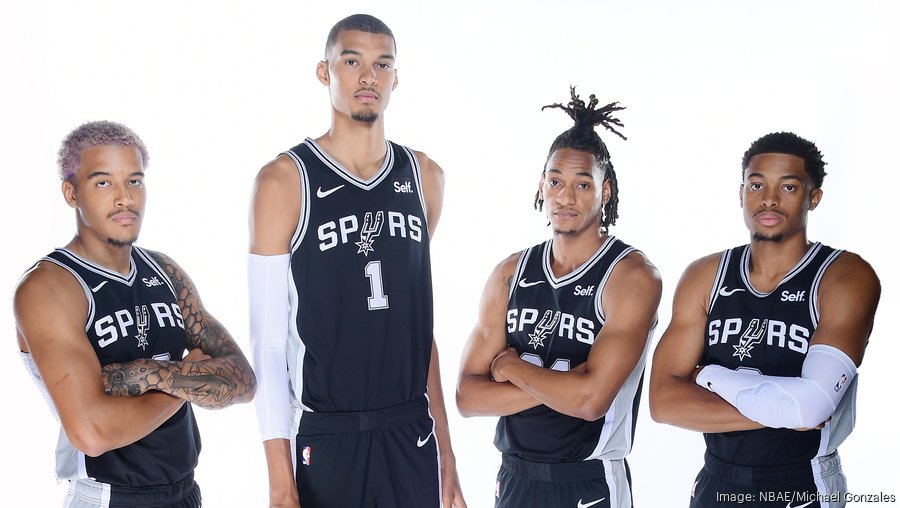 Sometimes, as an observer of chaos, one must find the beauty in the disorder. Watching the last couple of games has been torturous, but if you look closely enough, some roses are budding from the concrete. After the young Spurs slipped two games below .500, their fans are getting anxious, questioning the direction the front office has laid out for this young team this season.
The matchups against the Indiana Pacers and New York Knicks felt like slaps in the face of excitement and optimism. Neither of these Eastern Conference clubs has the personnel to compete for an NBA championship, yet they treated the Spurs like they have much to learn to compete at a consistently high level each night out.
VICTOR COMIN' THROUGH 🌪 pic.twitter.com/uukztKvGmY

— San Antonio Spurs (@spurs) November 9, 2023
And when you suffer consecutive humiliating losses, that is precisely the case. San Antoni is the least experienced team in the league by age and games played. Though Head Coach Gregg Popovich has preached patience, some players have stepped up to the plate, others have shrunk in the spotlight, and those observations are crystal clear.
Stock down
Malaki Branham: Branham has played better since the coaching staff inserted him into the starting lineup, but before that, he was shooting the ball at 30% from the field. The second-year swingman has also made only 31.8% of his three-pointers through eight games this season. His charge is to score off the bench. He will not be a starter with a healthy Devin Vassell, so he must figure out how to rediscover his stroke to contribute and thrive in his role when the Spurs are at full strength.
Julian Champagnie: Champagnie was on fire from beyond the arc during the California Classic, Las Vegas Summer League, and preseason competition. The St. Johns sharpshooter was poised to be a lethal threat off the bench this season, but he has connected on just 10% of his threes in the five games he has logged minutes. The Spurs were hoping to stretch the floor for Wembanyama this season, and Champagnie was supposed to be a part of that, but it has not come to fruition thus far.