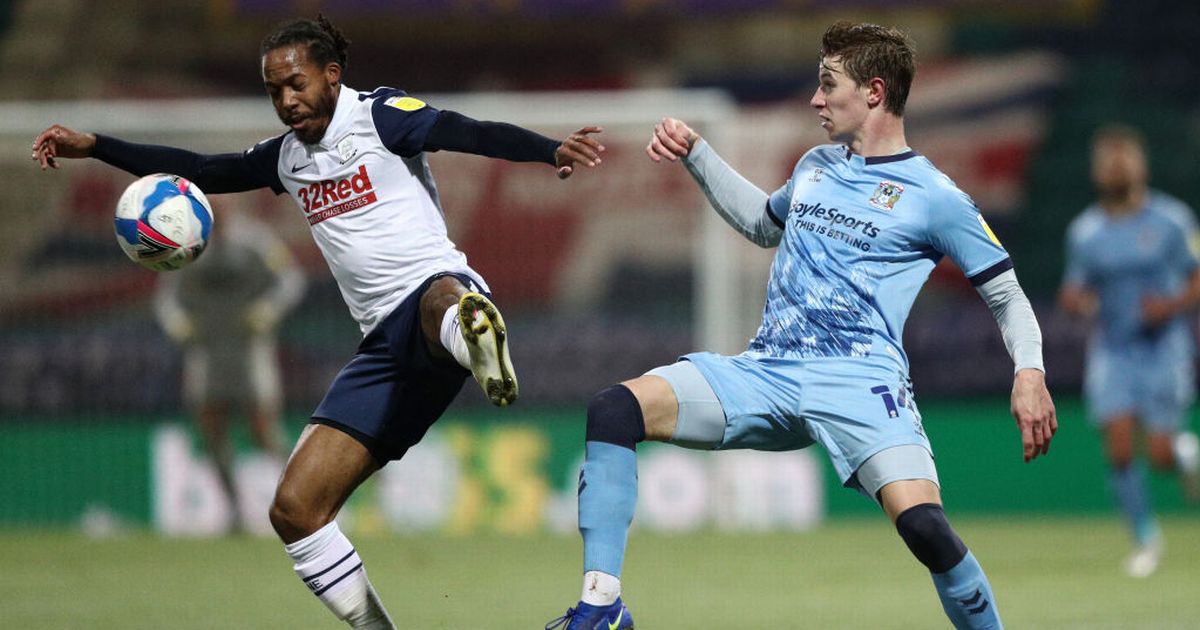 Liam Kitching is looking to build on his start against West Bromwich Albion, by getting a run of games under his belt.
The defender started his second game for the Club since his Deadline Day arrival from Barnsley last week and he wants to keep that place heading into the final two fixtures before the international break.
Kitching revealed how he has been looking to help the team on and off the pitch and working alongside the 'close knit group' to turn the recent run of results around.
Recent run of results…
"I don't think it's affected our confidence, because the groups coming together. We're a very tight knit group and I think this is only going to bring us together a lot more and make us a better team, and a stronger team on and off the pitch."
"We've been working in training to make things right. So hopefully, we can get a result off the back of that."
Starting against West Bromwich Albion…
"It took a little bit longer than I wanted to get involved. Obviously, I had an injury before I came and stuff like that, but now I'm feeling 100% and ready to go.
"Whenever the gaffer picks me, I'm ready in anyway to help the team and like I said, I feel like I'm ready to go now."
Biding his time…
"It's been tough, but obviously I'm here to help the team, it's not just about me. It's about the team and it's about winning.
"So, off the pitch, I've been trying to do everything to help the lads and even on the pitch, but like you say, I've had to wait my time, but hopefully, I can get some more games under my belt now."
Rotation of the back three…
"It just shows the squad depth that we've got and the talented players that we've got and we can do both sides of the game.
"All of us defenders, even in training, we stick together and we're quite close on and off the pitch and we just try and help each other every day."
Playing alongside Kyle McFadzean…
"He's been brilliant. Obviously, he's a fellow Yorkshireman, so we get on quite well.
"Even just talking on the pitch, he helps you out so much and even if he's not talking, he just leads by example and it's a real pleasure to play alongside him when I do."
Changing the fortune…
"I think we've been playing well for the past two or three games and I think most of the game we've dominated."
"It's just going to take that lucky goal and I think once we get that confidence, it'll soon fall into place and we'll show how much of a real good team we are."
Everyone chipping in with goals…
"It's not just Haji who needs to contribute to the goals. It's everyone.
"I think we can score more set pieces, even us at the back end. You can't just pinpoint it on the strikers, it's got to come from everywhere on the pitch."
Coming up against Preston North End…
"They're always going to be a strong team and it's always going to be a hard place to go and pick up points but this week we've had a good week on the training pitch.
"The performances are there. It's just the results haven't been going away, but I'm sure it will soon turn."
The Sky Blue Army's support…
"Ever since I've come here, I've noticed that the fans are absolutely amazing here and we almost want to give something back to them for them travelling in all their numbers.
"They've been brilliant, and we can't thank them enough. I think we just need to give them a good result tomorrow and try and repay them in some way."